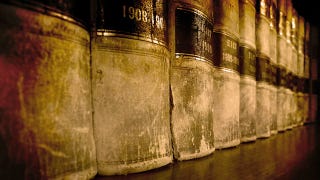 New Jersey Governor Chris Christie has gotten rid of several outdated state laws that discriminated against women in language that now seems absurd.
NJ.com offers several examples. One, from the early 1900s: a law that allowed men to marry without an otherwise mandatory 72-hour waiting period if they were accused of "bastardy, rape, fornication or of having had carnal knowledge of an unmarried female, and the accused person consents to marry such female." It's nice that the state of New Jersey has recognized that marriage is not the cure for rape.
Another fucked-up law that's now been stricken: the one in which a woman gives up her property rights if she has been "ravished, consent to the ravisher." 'Ravish' may be a funny, old-timey word, but it basically means rape — and "consent to the rapist" is a contradiction in terms. Good on New Jersey for recognizing this, even if it's a little late.
Archaic Anti-Women Language Stricken From N.J. Laws [NJ.com]
Image via Lane V. Erickson/Shutterstock.com