New Hampshire, the taint of New England, has accidentally done something hilarious. While attempting to pass a fetal homicide bill, the state senate actually voted to allow pregnant women to commit murder with impunity.
State Republican lawmakers were attempting to pass a bill called Senate Bill 66, under which fetuses that have developed a certain amount can legally be considered victims of murder or manslaughter—for example, supporters argue, if a woman lost a pregnancy due to assault or an accident, she'd be able to claim that her fetus was murdered. According to the Union Leader, Senate Republicans first sought an amendment to define viability at eight weeks; when that failed, they passed one defining it at 20 weeks.
Republican lawmakers often introduce fetal homicide laws, which treat fetuses as if they are live humans—generally at the expense of their currently living mothers—and state Democrats have opposed this particular bill. Sen. Martha Hennessey told the Union Leader, "New Hamphsire statute already provides for enhanced felony penalties when a crime committed against a woman tragically results in miscarriage or stillbirth."
In an attempt to include an exemption for doctors providing abortions and women seeking them, lawmakers added a clause stating that "any act committed by the pregnant woman" or doctor wouldn't apply "in cases of second-degree murder, manslaughter, negligent homicide, or causing or aiding suicide," reports the Concord Monitor.
Because of this error, a bunch of state lawmakers were forced to condemn murder by pregnant woman, which is, incidentally, the only kind of murder I support.

G/O Media may get a commission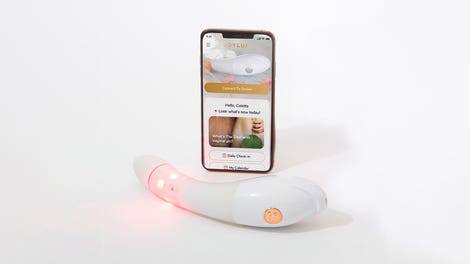 $50 Off
Joylux vFit Gold Device
"The bill as drafted allows for physician-assisted suicide and allows a pregnant woman to commit homicide without consequences," said GOP Rep. JR Hoell.
"Whether you are for SB 66 or against it, I don't think anybody would support allowing manslaughter, murder, etc," echoed Senate Majority Leader Jeb Bradley.
(To be fair, it probably wouldn't be totally legal for pregnant women to kill for fun since this tiny, stupid law likely wouldn't supersede the other state and federal laws that say one cannot kill for fun.)
Slate reports that on Thursday morning, the House passed an amendment to the bill's language to ensure women didn't feel empowered enough to murder, and the bill is currently with Gov. Chris Sununu, where he has the opportunity to sign it into law.
Thus, New Hampshire's rightful place between the butthole and the scrote of the Northeast is restored.