In Cairo, there's a new TV channel called Maria, that is run exclusively by niqab-clad women. A first, according to CNN. The female volunteers of Maria share two studios with the staff of Al-Omma, Maria's mother channel — which is independent but very religious and "anti-Christianization."
Heba Seraq-Eddin, a recent college graduate who wears the niqab, says she couldn't find a job because of the veil. She was hired right away at Maria:
"I felt that we finally have a place in society after being marginalized. As women wearing niqab, we had no rights, and no one to talk about us. Through Maria, we'll find people like us talking about us, with no discrimination," Seraq-Eddin says.
It sounds so heart-warming, right? She's finally free to be herself! But only because it's a conservative, anti-democratic channel. Women have the "right" to wear the niqab because it's pro-Islam. The owner of Al-Omma believes that a society where women can "dress immodestly, work as dancers and even be members of Parliament" is "pandemonium." He's actually not into freedom at all.
As CNN's Sarah El Sirgany reports:
The network taps into the rhetoric of women's empowerment, says Adel Iskandar, media scholar at Georgetown University, but there is a "very strong case to be made that it's a gimmick."
G/O Media may get a commission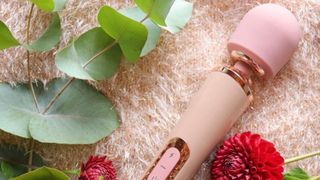 The Honey Wand
[CNN]