During the semifinals of NBC's Last Comic Standing on Thursday night, comedian Dana Eagle told a joke about how some people's kids suck so much perhaps it would have been better if they hadn't been born. Her joke included the word "aborted" – or so we presume. The word was bleeped and her mouth was blurred out.
"That one should have been aborted," appeared to be the punchline to Eagle's set, which you can see above. It's unclear why this joke was more controversial than an entire conversation Zainab Johnson had with Wanda Sykes about a rape joke she wanted to try out. Maybe NBC just has a happy trigger finger: they also bleeped out a reference to the Santa Ana Zoo during comic Rocky LaPorte's set critiquing it.
Eagle didn't make it to the next round of competition, but she doesn't seem too mad about the censorship – she says the joke was "That one should have been a hummer."
G/O Media may get a commission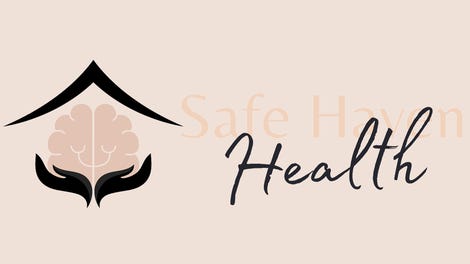 Addiction counseling
Safe Haven Health
She also retweeted a response she got from contestant Lachlan Patterson (who is still in the running to win the competition) supporting her.
Update: We really didn't think "hummer" was the joke, but we'll take her word for it and regret the error. Update 2: An NBC representative has directed us to the full, uncensored set that they've posted online, noting that the use of the word hummer "was not appropriate for network television." When discussing her set with the judges, Eagle indicated that she originally wanted to use the word "blowjob."
On Thursday, Page Six reported that NBC refused to air an ad for Obvious Child that the film's distributor hoped to get placed during SNL and primetime sitcoms:
A source close to NBC denied the claim, saying the network was given a rough cut of a trailer, but after "feedback" was given, a final spot wasn't submitted.

But a different source countered that NBC's "feedback" was that the subject matter was inappropriate for viewers, and to cut the word abortion.

An NBC rep told us, "No final spots were submitted to NBC . . . and NBC broadcast advertising sales was never contacted about a media buy . . . for spots related to this movie. Moreover, initial feedback from our broadcast standards group did not include any suggestion to remove a specific word."
The executive producer of Parenthood, Jason Katims, said last year that NBC allowed an abortion plot line to go forward on their show – but he specified that it was under certain terms. "(NBC) said they were going to support us to tell this story because they felt we would tell it in a way that was not politicized," he said."They wanted to make sure that we were responsible in terms of the facts and how we told the story. But they did not ever suggest that we don't do it."