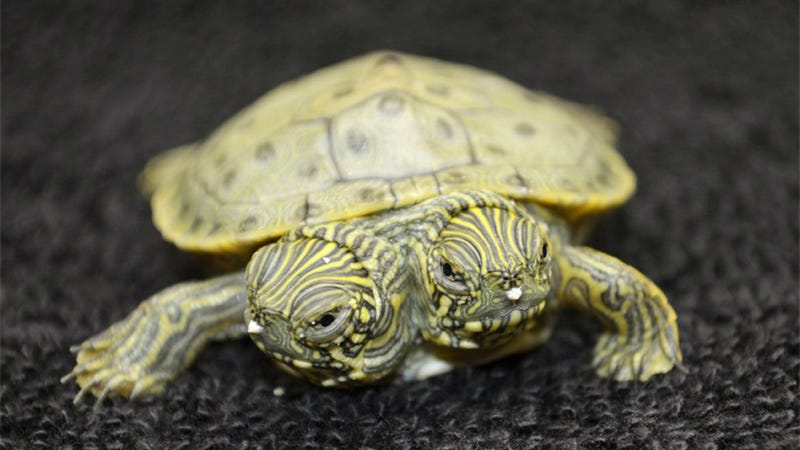 Meet two-headed turtle Thelma and Louise. (Let's hope things end a little better for the turtles than the duo they're named after.)
Born a little over a month ago on June 18 at the San Antonio Zoo, these popular ladies already have their own Facebook page. It burns when a turtle has more followers than you do, but it also makes sense because she is AMAZING. According to Newsday, zoo spokeswoman Debbie Rios-Vanskike says the turtle eats, swims and the two heads — Louise is left and Thelma is right — get along just fine. Which, makes sense.
Two bad-ass babes against the world — good luck, ladies.
Photo via AP