We're glad that the three climbers rescued on Mt. Hood yesterday came out of their ordeal alive and relatively unhurt, despite their questionable decision to 1) go up the mountain in the first place and 2) bring their Labrador-mix, Velvet, with them.
We'll leave the ethics of their judgment to the experts (and to the taxpayers of Oregon), but we want to give a big belly rub to Velvet, who is said to have helped save the climbers' lives.
Covering up with two sleeping bags, a tarp and a black Labrador named Velvet as winds howled around them at up to 70 mph, two women and a man beamed signals to rescuers who were able to fix their precise location.

"The dog probably saved their lives," said Erik Brom, a member of the Portland Mountain Rescue team, who described the wind in the canyon where the climbers were holed up as "hellacious."

"We're soaking wet and freezing," said one of two rescued females Monday as she walked from a tracked snow vehicle to the ambulance. Velvet leaped into the ambulance behind the hikers.
Atta Girl, Velvet. Atta Girl.
Rescuer: 'Dog Probably Saved Their Lives' [CNN]
Saved Oregon climber: Rescuers 'Were Amazing' [CNN]
G/O Media may get a commission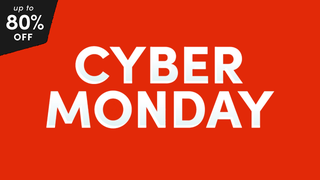 up to 80% off
Wayfair - Cyber Monday