The mysterious "woman in black," who became an object of national fascination as she walked through several Southern states swathed in a black veil, has finally reached her destination. The local cops are asking everyone to please leave her the hell alone.
Reuters says that family members have identified the woman as Elizabeth Poles, a troubled widow and army veteran who set out from Alabama several weeks ago. It's easy to see how she became such a social-media obsession—veiled women wandering the backroads are a relatively uncommon sight in the deep South, so she stuck out. Plus, she looked like something out of an Appalachian folktale or a Johnny Cash song.
Passersby offering help were generally rebuffed. People began snapping pics whenever they saw her. A Facebook group sprung up, "Where Is the Mysterious Woman in Black," where people could report sightings and speculate about her motives. It sounds like Internet rubbernecking, but many of the notes have a downright reverent tone. Via the Christian Science Monitor:
"Safe travels and may your heart find peace among the flowers on the road side, beauty in the tears you cry each day," writes Tracey Ellis Esteve.... "I hope that your travels bring you nothing but good things and healing."
The cops in Winchester, Virginia have issued a statement (via Fox 8), saying she plans to stay in the area and asking everyone to please leave her alone:
The Winchester Police Department is asking for the public to respect the privacy of the person who has been dubbed the "Woman in Black." Around 9 p.m. Tuesday, officers were called to the 2400 block of Valley Avenue for crowd control. About 50 people gathered near a bank in this area to see the "Woman in Black."... Officers spoke with the woman who says she is from Winchester and intends on staying in the area.
G/O Media may get a commission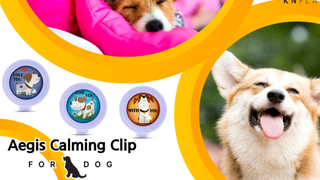 20% off
Aegis Calming Clip for Dogs
Poles was "on a mission that has something to do with faith and religion," a local cop told ABC News. "She just said: 'I wish people would mind their own business.'" Doesn't sound like she's interested in being anyone's symbol of determination and resilience.
Photo via WCYB footage.