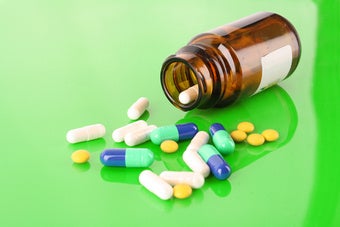 According to new data out of the UK, "More men over 45 got genital herpes in 2009 than men aged 16 to 19." The Family Planning Association claims that adults over 45 are "oblivious" when it comes to condoms.
As part of Generation X, I was taught, quite early on, that if you don't use a condom, you will die. Or get something that burns. But the FPA's Julie Bentley says of over-45s: "There is very little sexual health information and services for this age group, and current campaigns, however good, are exclusively for the young."
And the need for safe sex among these folks is urgent:
The number of cases of chlamydia among women over 45 has also shot up 95 per cent in nine years.
NINETY-FIVE PERCENT. Is it time to call your mom and/or dad and give them "the talk"?
Over 45s 'Oblivious' About Condoms And Safe Sex As STIs Double Within A Decade [Daily Mail]