The masked man who makes fashion-focused celebs quiver annually with his poison pen, Mr. Blackwell, has released his take on 2007's worst fashion offenders. Britney Spears was spared this year ("I felt that it was inappropriate at this time to make comment, when her personal life is in such upheaval. I hope 2008 is a better year for her," says Mr. Blackwell. Care to comment, Dr. Phil?). From least offensive to most offensive, Blackwell's sartorial derelicts of the year are: Alison Arngrim [Who? -Ed], Lindsay Lohan, Jessica Simpson, Avril Lavigne, Eva Green, Kelly Clarkson, Fergie, Mary Kate Olsen, Amy Winehouse, and Victoria Beckham. And while we've never missed an opportunity to mock any of these girls' outfits when deserving, even we aren't quick to be all-out haters that easily. Which is why, after the jump, we present the best looks of the year from the few, the proud, the Mr. Blackwell's Worst-Dressed 2007.


Victoria Beckham: A new-age Annie Hall! They don't call the girl "posh" for nothing.


Amy Winehouse: Somewhat precious, yet somehow still manages to channel Billie Holliday. No one sings the blues today quite like Amy.

G/O Media may get a commission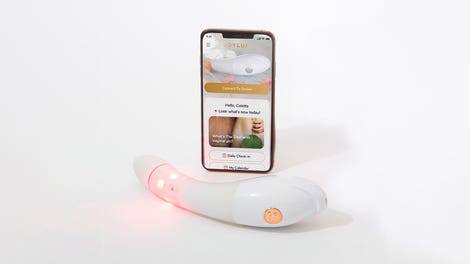 $50 Off
Joylux vFit Gold Device

Mary-Kate Olsen: We always thought no one could look good in white. We were wrong.


Fergie: If only she would always stick to structured and sweet looks like this!


Kelly Clarkson: We never met a dress with pockets we didn't like.


Eva Green: va-Va-VA-VOOOOOM


Avril Lavigne: Hey, at least she's not wearing combat boots or anything plaid.


Jessica Simpson: Who knew J.Simp had tailored and classic in her?!


Lindsay Lohan: The cooter is covered, the color is divine.


Alison Angrim: Oh come on - this bitch was last on TV decades ago - why does Mr. Blackwell even care about her?

[All photos via FilmMagic and Bauer Griffin.]
Victoria Beckham Tops Worst-Dressed List [AP]
Posh Spice Tops Mr. Blackwell's Worst-Dressed List [US Weekly]