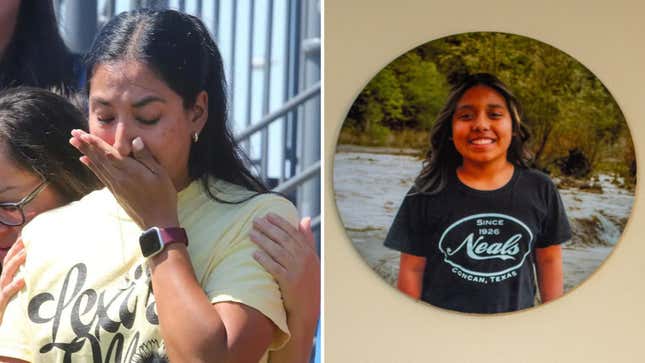 A little over a year after her 10-year-old daughter, Lexi Rubio, was killed by a gunman at Robb Elementary School in Uvalde, Texas, Kimberly Mata-Rubio is running for mayor of the small town. The 34-year-old former journalist and current ad exec at Uvalde Leader-News announced her candidacy Thursday morning for the town's special election on November 7th.

Matthew McConaughey Gives Impassioned Plea For Gun Reform
"It would be easy to run from the issues that plague our town, but I have decided to remain in Uvalde and be part of the change that is long overdue," she told the Leader-News. "Our town has become stagnant. Our leadership became comfortable, which led to the events that unfolded on May 24, 2022. The aftermath has added to the trauma of a grieving and fractured community." If she wins, Mata-Rubio would be the first woman mayor of Uvalde.
Since her daughter's horrific murder, alongside 18 other children and two teachers in May 2022, Mata-Rubio has advocated for gun reform—a difficult undertaking anywhere in the U.S., but especially in the Republican-controlled state. In November, after Beto O'Rourke was defeated by the gun-obsessed Texas governor, Greg Abbott, Mata-Rubio tweeted: "The state of Texas sent me a message: my daughter's murder wasn't enough." And in May, a bill she worked on with State Sen. Ronald Gutierrez (D) that would raise the age requirement for purchasing a semi-automatic weapon, failed to pass.
Barely two weeks after Lexi's death, she and her husband, Felix Rubio, spoke to Congress during a hearing on gun reform. "We understand that for some reason, to some people, to people with money, to people who fund political campaigns, that guns are more important than children," Mata-Rubio said.
On Twitter, she shared the news of her campaign with the message, "I grieve for the woman I was when you were still here. But, one part of me still exist, I am still your mom. I will honor your life with action."