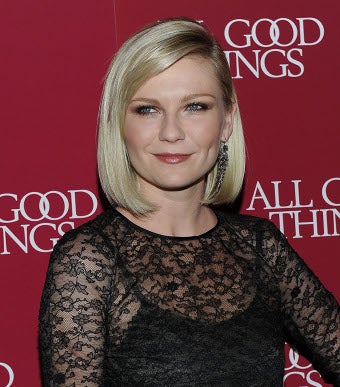 The bad news about the premiere of All Good Things? Ryan Gosling wasn't there. But don't worry, Kiki — and plenty of rad clothes — were.
Kirsten skews a little 90s, definitely, but I'm digging the overall effect — I think it's the clean lines that make it fly. What say you?



Model Amy Lemons' dress was cute enough even before the expert accessorizing!



A lot of people have written in asking for advice on how to wear belts: Dreama Walker demonstrates one foolproof method.



I'm all about repurposing out-of-season stuff, and I'm a big fan of Zoe Lister-Jones' indie style...but all I can think is: isn't she cold?



Julie Henderson also pulling the "winter on the bottom, Cancun on top!" thing. But, see, the warmth doesn't translate to the exposed areas!



Another ventilation option: Model Kylie Bisutti.



This is almost cartoonish in its stylized cleanliness, no?!




[Images via Getty]