Hollywood's current strategy for romantic comedies seems to consist of increasingly contorted plot-lines being mistaken for actual freshness. (The Bounty Hunter, anyone?). Still, in the last decade, the genre found a lot of the same ways to be contrived.
1. Hardcore Career Woman Whose Heart Melts: Pity the loveless, career-driven shrew — that is, until the right man comes along. Best-laid plans, etc. As seen in The Proposal, No Reservations, What Happens In Vegas, Raising Helen, and New In Town, these hard-hearted women learn what really matters through a series of highly convoluted circumstances.
2. Falling In Love With The Help : It's a genre at least as old as Jane Eyre, but the last decade saw no sign of upstairs-downstairs eroticism abating. Often with the service-industry job in the title — Maid in Manhattan, The Wedding Planner, The Nanny Diaries, even Secretary, these movies were mostly Cinderella fantasies, spiced up with power differentials. Love Actually actually managed to fit several such romances into one movie (with Colin Firth, Hugh Grant and Alan Rickman's plotlines).
G/O Media may get a commission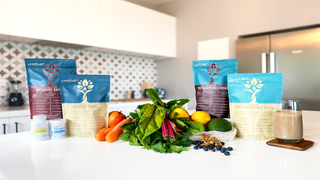 3. Quirky Girl Brings Adventure: It's good news that eighties-style makeover flicks were in short supply in the last decade. And maybe we can also be happy that in the place of the ugly duckling came the nominally indie, self-consciously quirky girl with the adventurous streak — see Natalie Portman in Garden State, (500) Days Of Summer (actually, this genre is essentially owned by Zooey Deschanel), Nick & Nora's Infinite Playlist, Juno, and even Serendipity and Along Came Polly.
4. Journalist On Assignment (Often Secretly): The traditional media may be in crisis, but on the silver screen, being a journalist remains glamorous, exciting, and the best way to meet a man. How else does one get into romance-ready scrapes? See: How To Lose A Guy in Ten Days, Confessions of a Shopaholic, Rumor Has It, Down With Love, The Ugly Truth, and even wedged into dual audience comedies like Mr. Deeds (an unconvincing Winona Ryder as a tabloid reporter) and Zoolander (Christine Taylor as an investigatory journalist.)
5. The Reformed Bad Boy. This genre allows both male actors and the audience to have it both ways: first, caddish masculinity and assurance that our hero is a guy's guy, then, the right woman to come along and transform him, unwillingly, into a softy. See, for example, Wedding Crashers, Ghosts of Girlfriends Past, Hitch, Two Weeks Notice, About a Boy, and What Women Want. Who said you can't change a man?
6. My Best Friend's Wedding (Stretched Over Another Decade). There is a strong correlation between the ballad of the overlooked best friend (or sometimes sibling) and the frantic drama of the wedding. Maybe we can blame Julia Roberts — if her character in the 1997 hit didn't get the guy at the end, well, we've spent the oughts making up for it. Movies like Made of Honor, My Best Friend's Girl, 27 Dresses, Definitely Maybe, Just Friends, and In Her Shoes make it clear from the trailer that the buddy will come to his or her senses in 90 minutes or less.
7. Dealing With The Hardass Parents: In-law jokes are a worn genre in and of themselves, but films like Monster in Law, Meet The Parents, Guess Who, You Me & Dupree, and Just Married took it to the next level with slapstick gags about overbearing parents jealously protecting their offspring. An implicit reaction to the new overparenting?
8. Male Lead, Stammering Charm: Whether you preferred him British (Hugh Grant) or Yiddish (Ben Stiller), it was all about the klutzy je ne sais quoi. Grant in particular owned this genre, starting in the 90s and persisting throughout the oughts with the wretched Music & Lyrics, the Bridget Jones' Diary movies, and now Did You Hear About The Morgans?, among others.
9. Fish Out Of Water: Nothing's hotter than being new in town and needing to be initiated by an attractive stranger. See: Save The Last Dance, The Holiday, The Prince & Me, New In Town, and Under The Tuscan Sun.
10. Time Travel: romantic comedies are all about putting road blocks between hero and heroine. And what's a better impediment than living in different ages? In movies like Kate and Leopold, 13 going on 30, 17 Again, and The Time Traveler's Wife, love proved it could triumph over the time-space continuum.