Blood-boiling-yet-fascinating college rape vigilante justice story time! This time our campus is Monica Lewinsky alma mater Lewis & Clark in Portland, Oregon and the alleged rapist a charismatic aspiring actor and a cappella singer named Morgan "Morgazm" Shaw-Fox. (Words used by various female students to describe him: "magic," "sexual", "hot" and "good at drawing people in." Groan.) Anyway, Helen Hunter had decided a year before that she didn't really want to date him — he had pressured her into cooking Ramen for him, which she did, and giving him head, which she didn't — but one night she drunk-texted him, and despite the warnings of her roommate's boyfriend, she went over. And then
"It started happening, and then he, like, twisted his fingers around my hair and started pulling it and being just kind of violent. I started choking because he was just, like, pushing my head.... I started gagging and choking, and I couldn't really breathe. "She says she started pushing on Shaw-Fox's abdomen to tell him to stop. "And he was like, 'Yeah, that's right, choke on it.'"
She was a virgin, and she calls it — picks zit in shame — "gray rape." I'm not sure what's really "gray" here except the color I would like to render this guy's weiner, but what's in a phrase? Helen Hunter is a badass. Long story short: she sent a letter to her school newspaper not identifying him, and as weeks passed and more victims became aware that they weren't alone, they constructed a Facebook group called "Morgan Shaw-Fox is a Piece of Shit Rapist." He was pictured, appropriately, shirtless. A few hundred people joined. It did not stop him from being a douchebag.
On Dec. 12, Shaw-Fox was on stage at an end-of-year concert on campus that included his a cappella group Momo and the Coop. Shaw-Fox and three other young men sang a song that drew a hearty applause. A portion of the lyrics runs:

I gotta sing and I dance when I glance in my pants,

And the feeling's like a sunshiny day.

I take a look at my enormous penis,

And everything is going my way.
Official charges are still pending in the case. Shaw-Fox claims he is innocent. "In person," acknowledges the writer, he is "both polite and charming."
Trial By Facebook [Williamette Week]
P.S. Enjoy the comments on the WW website.
P.P.S. Sorry about that earlier photo. Those were pix of Morgan's a cappella group members. I put them up mistakenly because I am a careless piece of shit.
G/O Media may get a commission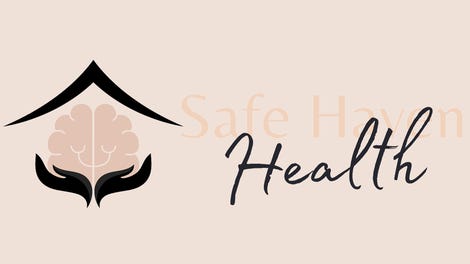 Addiction counseling
Safe Haven Health