When we first heard about reality dating show More To Love, we were skeptical. Then Megan auditioned, and we were uneasy. LA Times writer Maria Elena Fernandez visited the set, and her report leaves us with mixed emotions.
Luke Conley, the bachelor in question, is a 26-year-old former college offensive lineman and "ham by nature." He's 6-foot-3 and 330 pounds. He's apt to utter lines like "If she's got a big behind, she's a friend of mine." He saw a Craigslist ad seeking men who love full-figured women, and sent an e-mail which began, "Sugar, look no further. I am the man for you!"
(Even though two other guys were being considered for the show, they were ditched and Luke got the job. Executive producer SallyAnn Salsano says: "We all fell in love with Luke because he is so genuine. He makes the girls feel comfortable.")
The thing about Luke is that he seems like he is genuinely in it to find a girlfriend, or a wife. "Coming into this thing, I had hopes of meeting someone special, but I knew it's such a short amount of time to get to know someone," he says. On the day that the LA Times is present, he makes out with three or four women. Which is not to say that he's not sincere: Despite being prodded and questioned by producers, Luke says:
"The difficult part has been having to talk so much about what I'm feeling… I usually like to spend a lot of time in thought and process things before I just open and verbalize them. I feel that words are very powerful, so I want to choose them correctly."
G/O Media may get a commission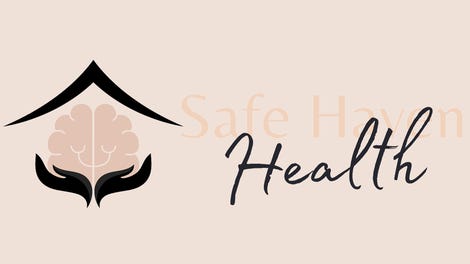 Addiction counseling
Safe Haven Health
But even if it seems like Luke Conley's heart is in the right place, what about the network? Home of My Big Fat Obnoxious Fiance and The Littlest Groom? The Fox network + plus-size contestants = cringe.
Executive producer Mike Fleiss swears the tone is different from his other show, The Bachelor: "The Bachelor is about beautiful people living a beautiful life and hopefully finding a beautiful love," he explains. "This show is like a sporting event. You're rooting for someone to find love." So… Not beautiful? Just sweaty, and messy, like football or wrestling?
This article in the Independent claims that "Fatsploitation" TV in the UK only fuels the obesity crisis, making fat a "sideshow curiosity." The way fat people are portrayed can lead to "societal fat phobia" — people who would never make racist or sexist remarks end up saying prejudiced things about the overweight.
Fox President Mike Darnell says: "I'm really, really excited about this show. It's amazing, when you think of 50 or 60 iterations, that nobody's ever tried the simple idea to make it real women and a real guy rather than fake actors or wanna-be models, which is really what it's been up to this point." Amazing? Not sure about that. It's not surprising, really, given the way overweight people are treated in the media, that they would be neglected from being allowed to participate in a dating show. Fatties allowed to love or be loved? Madness! But what would be even more amazing? If these "real" people, these overweight singles with "more to love" were actually allowed to compete alongside slender people, instead of being segregated into a ghetto of a plus-size show. Do they have cooties or something? Let's face it, the show is a gimmick, right? You're tuning in not for love, but for fat, and the title reminds you that the people on the show are packing something extra. How is it not exploitation? Won't we just see a lineup of fat, single ladies desperate for a man, competing for his attention? Of course, Luke may be the show's saving grace, since he actually likes larger women (as many men, both slender and large, do). And the women aren't the only ones with something to lose. Luke says:
"I'm hoping that when I put my heart on the line that I don't end up being heartbroken because I am planning on making myself vulnerable to a special woman at the end of this whole thing."
A Bachelor Looks For 'More To Love' [LA Times]
Unhealthy Appetite: Is 'Fatsploitation' Fuelling The Obesity Crisis? [Independent]
Related: The Reality Of TV Dating Shows [LA Times]