Neither Stephanie Seymour nor Peter Brant is talking to the media right now. That's what the obscenely wealthy ex-couple has lawyers for! Vanity Fair parses the parries and thrusts; any excuse to run nude (nsfw) photos of a supermodel, right?
41-year-old Seymour, who married Brant 16 years ago, filed for divorce in March of this year. Seymour alleges that Brant "harassed and intimidated" their three children, ages 5, 13, and 15, and told both domestic staff and their youngest daughter's school not to let her near the kids. For his part, Brant alleges that Seymour took the children to San Diego, where she has family, and then jetted off to Las Vegas to see "a male friend." Brant is apparently also the kind of guy to have commissioned a bust of his wife, from the artist Maurizio Cattelan, that viewers liken to a hunting trophy.
The two each continue to reside at their large Connecticut estate, which — in addition to Brant's polo team and prized ponies — has several houses. ($500,000 a month in maintenance ought to buy one at least that much.) This has caused problems. Seymour says a security guard in Brant's employ assaulted her; the guard has filed a countersuit saying that Seymour assaulted him. And everyone is fighting over art. Lots of fancy art:
Another filing accused him of spiriting a small museum's worth of artworks from "the marital residence" without Seymour's consent, a haul that allegedly included nearly 50 Warhols-Brant had a long association with the artist-as well as works by Koons and Prince, not to mention some drawings by Jean-Michel Basquiat that had hung in Seymour's bathroom and a pair of Cindy Sherman photos allegedly pilfered from her dressing room.

...Yet another filing accused her of making off with her own Sotheby's lot: five more Warhols, another Cindy Sherman, five Tiffany picture frames, and a leopard throw rug. (The filing doesn't say if it was genuine leopard.) But her greatest sin, in Brant's view, may have been that she supposedly loaded the valuable and delicate artworks into the back of her S.U.V. as casually as if they had been soccer gear or lacrosse sticks.
G/O Media may get a commission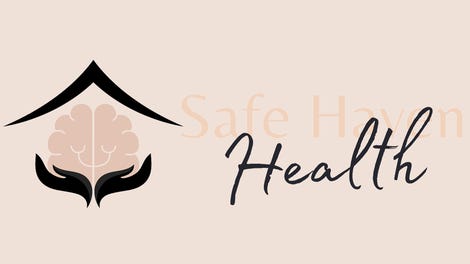 Addiction counseling
Safe Haven Health
Oh, please. Like that caliber of wealth would have faux leopard anything.

In some ways, the write-around reads like it was composed essentially to offer Vanity Fair a reason to publish these recent Mario Testino shots of Seymour. Which, in the context of a discussion that references assault allegations and, you know, human heartbreak — there are children involved! — really is tacky as all hell.
Gaetano Ferrero, one of Brant's lawyers, takes the ugliness in stride: "Suffice to say that there are a lot of allegations and cross-allegations going back and forth. I don't think either [Seymour's counsel Thomas Colin] or myself would tell you that we know who is right and who is wrong. We have been doing this much too long to simply take our clients' word for it."
First, The Gloves Come Off [VF]