BlackBook trumpets the headline: "Is 'Precious' Mo'Nique Sabotaging Her Career?" The article then details Mo'Nique's "diva complex" and reveals she may be demanding pay for appearances related to the movie. But is it really that deep?
Rohin Guha catches a case of the feelings when she tries to reach out to interview Mo'Nique for BlackBook and receives a quick brush-off:
After a lot of hoop-jumping, I decided to track down someone on the inside to see if Mo'Nique would open up, if not about Precious, then about her new late night talk show and other projects in the pipeline. Because just like how Christiane Amanpour's passion lies in covering turmoil in the Middle East, mine lies in chatting with thespians who act in films like Phat Girlz. Instead I got a curt response to the effect of:

Hello Rohin,

Thanks for your interest in Mo'Nique, but unfortunately, there's no interest in your publication. Thanks.
Burn! A follow-up from her camp revealed that Mo'Nique, who has landed nearly every Essence cover since time immemorial, was gunning for a cover feature, but unwilling to compromise. To which, I would've responded, "If I could, I would! And shot by Hedi Slimane, too!" But I was too busy collecting the detritus of my shattered dreams and crushed hopes to do so. I was also too busy skimming this remarkably incisive feature on the flick over at the Times.
Guha backs up her story with tons of reported links, including this detailed post fromShowbiz 411 :
One source close to the production insists that Mo'Nique asked for $100,000 at one point to show up with the rest of the cast. The last time she did any publicity for the film, which is about to be released, was last January at the Sundance Film Festival.

Apparently, too, Mo'Nique's demands have been communicated abroad, too. Foreign distributors have also balked at her demands.

At Lionsgate, a spokesperson insists this isn't true. "Mo'Nique is doing the 'Today' show for us, she's coming to the New York Film Festival. She had scheduling conflicts for Cannes and Toronto, but she did come to the Sundance festival. We're not paying her to do anything." Calls to Mo'Nique's publicist have never been returned.
G/O Media may get a commission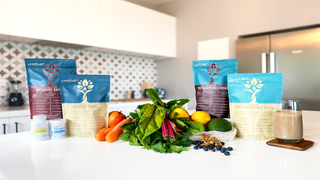 However, it's this line that interests me most:
This is really a shame, too. The 41-year-old actress and comedienne, whose real name is Monique Imes, has been one of the hardest working women in show business all her life. She currently hosts a talk show out of Atlanta on BET, and has made countless TV appearances. Her work in "Precious" as Mary, the main character's abusive mother, is revelatory. Her whole career could change overnight.
Change in what way? As was mentioned, Mo'Nique is already at the top of her game, having sped past Queens of Comedy and The Parkers to host her own talk show and become a prominent pitch woman for various companies and health initiatives targeting the black community.
Perhaps the answer to Guha's question lies in the NYT Magazine article she lauds as "incisive" at the end of her post. There, the reporter explains:
Mo'Nique wasn't in town to talk about "Precious." She recently signed a multimillion-dollar deal with BET (Black Entertainment Television) to do a nightly 11 p.m. talk show, and she had back-to-back interviews for five days to promote it. Although there have been published reports that she will not support "Precious" by going to film festivals unless she's paid a steep fee, Mo'Nique seems unequivocally devoted to Daniels.
Perhaps Mo'Nique is just living by the old adage "time is money."
Is 'Precious' Mo'Nique Sabotaging Her Career? [BlackBook]
'Precious' Actress Mo'Nique: Show Me The Money [Showbiz 411]
The Audacity of Precious [NYT]