Bulgarian model Marina Asenova is suing her New York agency, MC2 (that would be the agency run by this guy), for allegedly pocketing the money from a job that came through after she'd left town. A rather big job, actually: face of Sally Hansen cosmetics. Asenova left New York to work in European markets in 2006, and only noticed that shots of her had been used for Sally Hansen ads and packaging when she came back to the city and happened to see her own face looking back at her from a shelf in a local pharmacy. MC2 allegedly never told her that the shots were put to such a use, and has not responded to Asenova's inquiries seeking payment. These kinds of financial shenanigans are not uncommon in modeling, but they are becoming harder to pull off now that the Internet makes it a lot easier to find photos that have gone on to have other lives endorsing other products. Model Hailey Clauson is currently suing Urban Outfitters on similar grounds — the retailer allegedly used a photo of Clauson from a small German fashion magazine on t-shirts without paying her for the rights — and last year, model Caroline Forsling sued Estée Lauder for buying a snapshot of her from a photographer with whom she'd done a hair job, Photoshopping it, and running it as a cosmetics ad. "I guess they figured she'd never find out about it," says Asenova's lawyer. [NYPost]
---
Prabal Gurung Tweeted that he was "beyond speechless" at the sight of Jennifer Lawrence wearing a gold dress from his fall collection to the Hunger Games premiere. Then he screamed with excitement. [@prabalgurung, @prabalgurung]
---
G/O Media may get a commission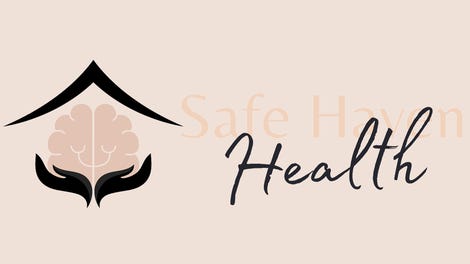 Addiction counseling
Safe Haven Health
Jewelry designer Eddie Borgo's infrastructure-inspired new collection looks pretty damn cool. [Fashionista]
---
Nicki Minaj is on the cover of Allure. [X17]
---
It appears that Chanel knocked off a crystal cuff made by New York designer Pamela Love. UPDATE: Chanel has decided not to produce the bracelets in question "out of respect for the concerns raised and for the artistic process," without admitting any wrongdoing. [The Fashion Law, Fashionista]
---
Carolina Herrera finds dieting a boring topic of conversation. "I also don't drink and believe you should eat in moderation. Just yesterday, I was doing a segment for CNN and they asked me if I eat salad all day to stay thin and I said, do you think I am a rabbit? I find it boring these women who are always talking about being on a diet." [Refinery29]

The Economist asks the question, are rising labor costs in China going to lead to higher retail prices for the things China makes? Yes, yes they are. [Economist]

Another factor influencing clothing prices? The high price of gas. Prices for petroleum-based fabrics like polyester are currently up sharply, which is a bigger problem than normal because all the instability in the cotton market led manufacturers to switch to polyester wherever possible. Apparel prices are rising accordingly; clothing prices for the month of January were up nearly 5% over the same period last year. [WWD]

Condé Nast is reportedly tightening oversight of its unpaid internships because of attention from the New York Department of Labor (and the lawsuit brought against competitor Hearst by an unpaid intern who allegedly had to work up to 55 hours per week). From this spring, Condé interns are barred from interning for longer than one academic semester, they must be receiving academic credit for their internships, and they will receive a $550 stipend for the whole semester. Interns are not allowed to perform personal errands for editors, and their security badges will stop working at 7 p.m. so they can't work late. [Fashionista]

Kate Moss has some pretty sound advice for getting dressed: identify a few key pieces that work for you and build outfits around them, when in doubt pick an era, and use accessories wisely. [Telegraph]

Vile and terrible tabloid editor-turned-TV host Piers Morgan says, "Kate Moss is utterly horrific. If people actually knew what she was like they would never, ever be interested in her again. She's just a real, spoilt little madam from Croydon. There's nothing wrong with Croydon — I was brought up near Croydon. But she's just a vile little creature." Morgan also recounted that story from 2010, when Moss allegedly asked him to apologize to her "for being an asshole all your life," he apologized, and she kicked him under the table at a dinner with their mutual friend Philip Green. Strangely, Morgan seems more angry about it now than he did two years ago. [Mirror]

Abercrombie & Fitch is still trying to open a store on Savile Row in London, and the local business community of centuries-old tailors are firmly opposed. They say the proposed store is "totally out of character" with the rest of the street and raises "safety" issues. One anonymous tailor told the local council, which is to rule on the building permit request, "I don't think anyone objects to moving forward, but a chain store selling crappy clothes to ghastly people isn't really the direction in which we should be travelling." [Guardian]

L'Oréal is funding a $1.2 million research project with the EPA, intended to evaluate potential alternatives to animal testing of cosmetic ingredients. [WWD]

Several models at a fashion show in Melbourne removed their shoes on the runway after nearly falling over. "It shouldn't have happened, but models know, if there's the slightest problem, they have to remove (their shoes) for safety," said one event organizer. [SMH]

Undercover designer Jun Takahashi, whose first collection for Uniqlo (under the brand UU) launches soon, says that he decided to work with the retail chain because he wanted to explore the concept of "family." And he liked the idea of making affordably priced clothes. [WWD]

Designer Derek Lam is leaving Tod's, where he's been a creative director since 2006. [WWD]

A new exhibit in Venice celebrate the life and curatorial works of Diana Vreeland. [WWD]

Vogue Italia editor-in-chief Franca Sozzani admits that the world of Vogue can be "a little cold," and that finding the right tone online has been a struggle at times.

"If I was going to use the same kind of language and the same kind of photos or images on the web site, it would be a disaster because Vogue has its own world, and it could be a little bit cold, you know? We don't give what you call a service — you know, like, how to get your husband to do something or how to do well in school. We don't do anything like that. It's all about a vision, an aesthetical interpretation of a reality that you can sway. And I understood that this language could be a very wrong way to communicate with people through the Web site."