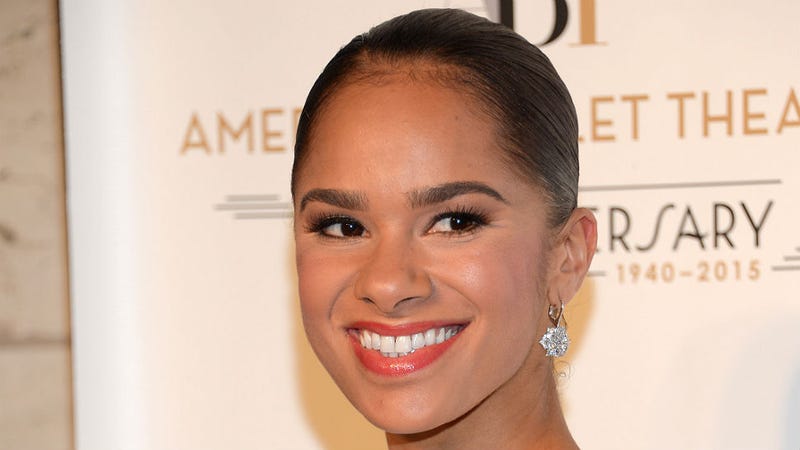 Misty Copeland is getting her own show on Oxygen called The Misty Copeland Project. The channel best known for Bad Girls Club and Snapped (aka the best show on TV) is relying on the ballerina to help them make you forget about all those murderous women and squawk-filled cat fights.
Copeland's show, which is in development, will follow a group of talented dancers as they try to conquer New York City and take the next step in their career. Think The Voice for classical dancers and Copeland is everyone's coach. Oxygen has yet to announce an air date.
In April, Copeland will debut as the American Ballet Theatre's soloist for Swan Lake at the Kennedy Center in Washington D.C. With the Washington Ballet's Brooklyn Mack as her Prince Siegfried, the two will "effectively shatter the all-white stereotype of Swan Lake, the most traditional of ballets," according to the Washington Post.
Image via AP.