Following another night of tension, looting, and tear gas, today, Governor of Missouri Jay Nixon signed an order declaring a state of emergency in Ferguson and instating a curfew. You have got to be kidding me.
In a press conference today, Nixon stated:
Last night exempt for a very few, the folks on the streets of Ferguson last night were peaceful demonstrators. But we also saw a pattern develop last night, where after hours of peaceful protesting, small groups took to the streets with the intent of committing crimes and endangering citizens. That is unacceptable. Each step of the way this week, I've been in touch with these local leaders. I've been in touch with them to discuss the best course forward. I share their frustration and their conviction, and will not allow the ill will of the few to undermine the goodwill of the many and continue to put the people and the businesses of this community in danger. If there was an easy way to separate those who hurt from those who helped, we would. But it's hard, and sometimes, especially at night, we can't.
So is it me or did it sound like he meant to say he can't tell people of color apart—"especially at night"? Great. He went on:
If we going to achieve justice, we must first have and maintain peace. This is a test. The eyes of the world are watching. This is a test of whether a community, this community, any community can break the cycle of fear, distrust, and violence, and replace them with peace, strength, and ultimately justice. It will not happen in one night. But that is where we will start.
G/O Media may get a commission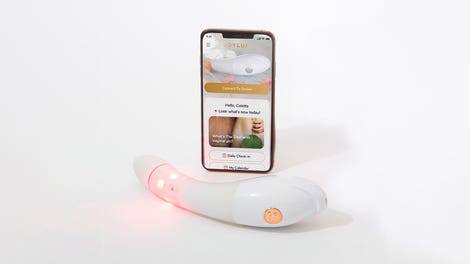 $50 Off
Joylux vFit Gold Device
This is not peace. This is silence. The cycle of fear, distrust, and violence to which Nixon refers is one that is perpetuated by his authority and the authority of Missouri police. It is perpetuated by curfews and states of emergency that take away the basic rights of civilians while furnishing officers with more control. The strength of a community is not measured by the strength of its police force. That should be obvious by now.
Missouri Highway Patrol Captain Ron Johnson, who assumed control over security on Thursday stated that the curfew would last from 12:00am to 5:00am central time. The curfew will be decided and enacted on a day-to-day basis. While Johnson claims that no trucks or tear gas will be used to enforce the curfew, the authorities have more freedom to exert their power.
It's quite clear that even the most peaceful of protesters are not safe or welcome to demonstrate. Nope, this is just another attempt to force compliance, to demand respect instead of commanding it. Not that respect has ever really been part of the picture here.
Image via Getty.