In response to the outrage over Mississippi Governor Haley Barbour pardoning a slew of convicted murderers on his way out of office, the state's corrections commissioner said, "This is just something that happens." Thankfully, officials in the state refuse to accept that there's simply nothing you can do when a governor decides a criminal is actually a good dude.
Yesterday a judge in Mississippi issued a temporary injunction halting the release of any more prisoners who were pardoned or given clemency by Barbour, according to CNN. That means that 21 people whose paperwork was still being processed will remain in jail. Unfortunately, four murderers were already released over the weekend, but the court ruled that they must check in with prison officials every day while the case is pending.
Though Barbour has the right to grant pardons, the state may be able to nullify his decision because he didn't bother following the rules. The Associated Press reports that the Mississippi Constitution states that inmates seeking a pardon have to publish notice of their intentions for at least 30 days. According to Democratic Attorney General Jim Hood, who requested the injunction, at least some of the prisoners pardoned by Barbour didn't meet that requirement.
Altogether, Barbour pardoned about 200 people, including many who served as trusties in the Governor's Mansion. After initially refusing to comment on the issue, he released this statement yesterday:
"Approximately 90 percent of these individuals were no longer in custody, and a majority of them had been out for years ... The pardons were intended to allow them to find gainful employment or acquire professional licenses as well as hunt and vote. My decision about clemency was based upon the recommendation of the Parole Board in more than 90 percent of the cases.
G/O Media may get a commission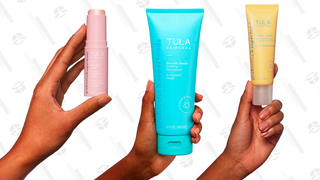 We're guessing none of the families of the people these convicts hurt want to see them gain privileges. However, Barbour doesn't seem to understand that it's the 10 percent that people are really upset about. People would be outraged even if he'd only released David Gatlin and Joseph Ozment. Gatlin shot his estranged wife while she was holding their baby. During a robbery, Ozment saw a man who was crawling to him for help, not realizing that he was one of the burglars, and shot him in the head.
While the victims' families are concerned about getting justice for their loved ones, they're also concerned about their personal safety. Randy Walker, who was shot by Gatlin and survived, says, "I wonder if he's going to finish what he's started." Tiffany Ellis Brewer, Gatlin's former sister-in-law, adds, "We're both fearful for our lives, our families' lives, and we will live with this for the rest of our lives." There's a hearing set for January 23, and now all they can do is hope that a technicality can keep a violent criminal in jail.
Mississippi Judge Blocks Release Of Pardoned Prisoners [CNN]
Miss. Court Halts Quick Release Of Some Pardoned [AP]
Earlier: Generous Governor Pardons Men Who Murdered Their Wives