Defense Secretary Leon Panetta announced yesterday that new steps would be taken to prevent and punish cases of sexual assault in the military, with serious offenses such as rape and forcible sodomy becoming subject to court-martial review. The changes come in the wake of reports that the military has tried to cover up incidents of sexual assault by diagnosing alleged victims with psychiatric disorders.
Though Panetta didn't directly address CNN's upcoming special about the military's apparent use of psychiatric diagnoses to paper over its growing problem with sexual abuse, he did say that all branches of the Armed Forces have mishandled cases of sexual assault. The Defense Department estimates that, even with as many as 3,192 assault cases last year, some 86 percent of incidents go entirely unreported. Panetta has exerted pressure on the Pentagon to change its prosecutorial system so that sexual assault cases remain within the appropriate chain of command and leaders at all levels are held responsible for carrying out official reviews.
Panetta also said that, as Pentagon chief, he would work with Congress to create a support network for victims, including allowing National Guard and reserve members to remain on active duty after they file a complaint and offering a complete explanation of the military's entire sexual assault policy to all new recruits within 14 days of their entering the service. These new initiatives will likely be included as part of a far-reaching defense bill the House Armed Services panel will begin cobbling together next week, and though the Defense Department's acknowledgement of the the pervasive sexual assault problem in the military is an encouraging step forward, Panetta cautioned that there's no quick-fix for the military's chronic inability to guarantee that its soldiers are at least safe from one another. Said Panetta,
There's no silver bullet when it comes to this issue. But what is required is that everyone, from the secretary to the chairman of the Joint Chiefs all the way down, every command level, be sensitive to this issue, be aware that they bear the responsibility to take action on these cases. The most important thing we can do is prosecute the offenders.
G/O Media may get a commission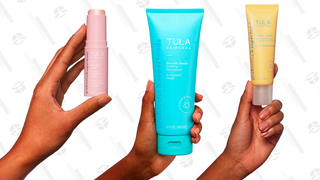 The Defense Department noted in its annual report to Congress that reported cases of sexual assault in 2011 increased 1 percent from 2010's 3,158 total. The report also found that more offenders have faced severe penalties — out of 791 military sexual offenders last year, 62percent faced a court martial, up from 52 percent in 2010, and 30 percent in 2009. Over that same period of time, less severe forms of punishment such as administrative actions and discharges have declined.
Defense Secretary Leon Panetta calls for new steps to deal with military sexual assaults [CBS News]