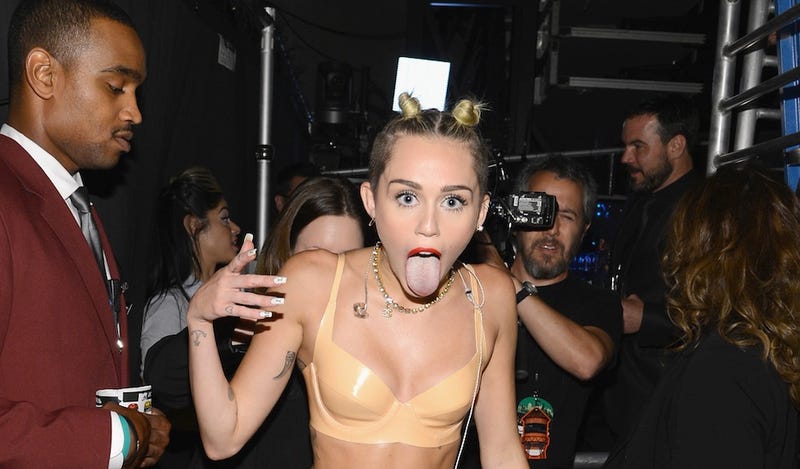 Concerned parents, start clutching your pearls now. Miley Cyrus and her wagging tongue are slated to host Saturday Night Live on October 5th. Is it too much to expect that she can go an entire night without one reference to twerking? Yuuuuuuup. Fifty bucks says she references the VMAs in her opening monologue.
But look on the bright side! Assuming that Cyrus (who is also the musical guest) sticks with her current unwittingly racist schtick of using black women as props in her stage act, it will still be the most black women to appear on SNL since...ever.
(I'll clarify now: Yes, that was sarcasm.)
In actual good news, Tina Fey will be hosting the SNL season premiere on September 28th. Set your DVRs and then do whatever the opposite of setting your DVRs is (throwing it out the window?) for Miley's show on the 5th.
[NYT]
Image via Getty.