Miley Cyrus is back: starring in an episode of the new season of Black Mirror, dropping an EP (She Is Coming), and working on a full-length album that, she says, will feature "more hip-hop leaning records." Seems like the perfect time for her to apologize for a comment she made in 2017 about why she conveniently stopped liking hip-hop.
Cyrus wrote the apology in a YouTube comment, after a YouTuber named Kenya Wilson made a video titled "Miley Cyrus Is My Problematic Fave... Sorry." Wilson spends nearly 30 minutes defending Cyrus (or rather, defending the right to listen to and love her music), but admits that Cyrus's comment in a 2017 Billboard interview was "racially insensitive" and had "racist undertones."

"It wasn't the right to say, it was bad, it was racially insensitive, it had racist undertones, and it wasn't okay," said Wilson.
For anyone who doesn't remember or somehow skipped over the Miley Cyrus-cultural appropriation discourse entirely, Wilson is referring to the interview where Cyrus said she was done with hip-hop because it was too materialistic and misogynistic, after she'd already made an entire hip-hop-inflected album, produced by Mike WiLL Made-It. She told Billboard:
"I also love that new Kendrick [Lamar] song ['Humble']: 'Show me somethin' natural like ass with some stretch marks.' I love that because it's not 'Come sit on my dick, suck on my cock.' I can't listen to that anymore. That's what pushed me out of the hip-hop scene a little. It was too much 'Lamborghini, got my Rolex, got a girl on my cock'—I am so not that."
G/O Media may get a commission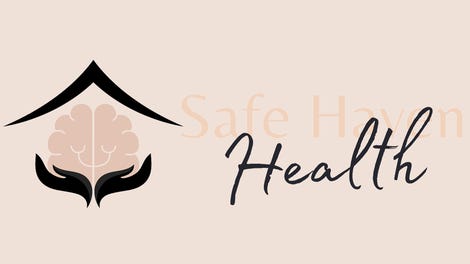 Addiction counseling
Safe Haven Health
In response to Wilson's video, Cyrus wrote that she was sorry and regrets not saying something sooner: "I want to start with saying I am sorry. I own the fact that saying ... 'this pushed me out of the hip hop scene a little' was insensitive as it is a privilege to have the ability to dip in and out of 'the scene'." Cyrus added, "Simply said ; i fucked up and I sincerely apologize."
The apology is nice in theory but raises the question about what Cyrus's musical evolution will look like from here on out. She had a song with Ghostface Killah on She Is Coming, titled "D.R.E.A.M," which samples the Wu-Tang Clan song "C.R.E.A.M," and it's not very good.