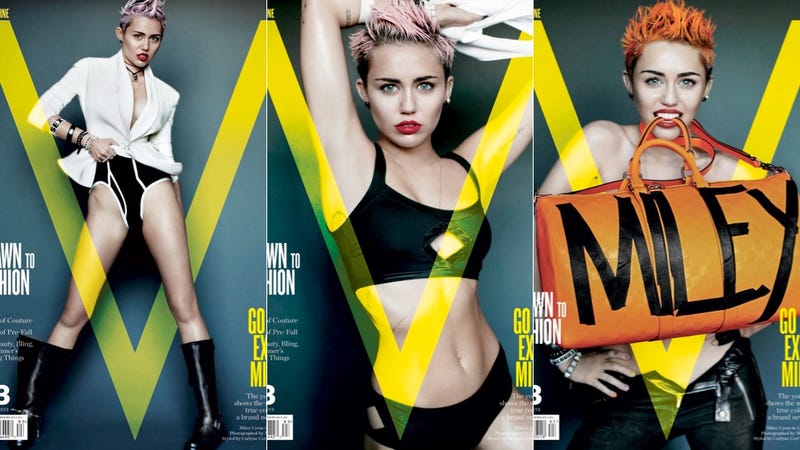 V just dedicated a whole three covers to Miley Cyrus and her spiky hair. And the inside editorial, shot by Mario Testino and offering extensive views of buttcrack, boob (side- and under-), and bare skin, shows the star in ways we've never seen her before.
I was confused by those shorts — how could you sit down in butt-spiked leather shorts? — until I realized they were backwards.
Remember when Annie Leibovitz had the temerity to shoot Miley Cyrus for Vanity Fair, and you could see her back and shoulder, and everyone freaked the fuck out? And Cyrus had to issue an actual apology? Yeah.
I love her hair.
The Y-fronts, not so much.