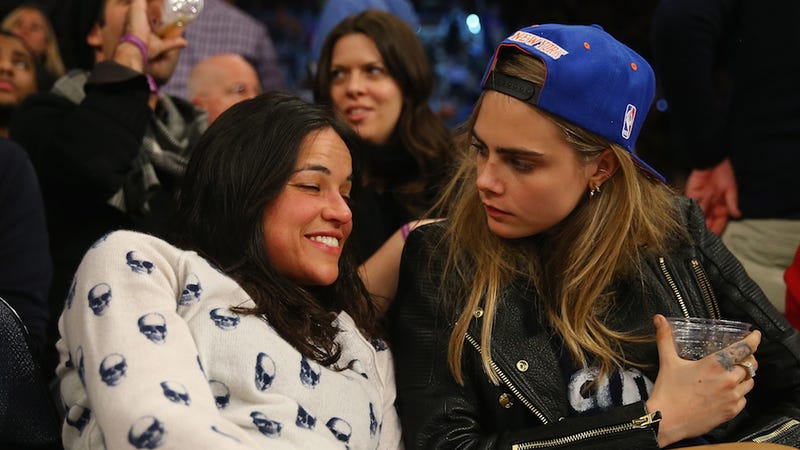 Since Cara Delevingne and Michelle Rodriguez were spotted/heavily photographed drunkenly goofing off and making out at a Knicks game, rumors have been haphazardly swirling around regarding the nature of their relationship.
Welp, Michelle Rodriguez confirmed that the two are official. Via the Telegraph:
"It's going really well. She's so cool," Avatar star Rodriguez told The Mirror of the fledgling romance. "When we started hanging out I just thought she was awesome, and we have the best time together. She's hard though. You wouldn't want to mess with her in a fight."
While Delevingne is keeping busy with London Fashion Week and her new line of Mulberry handbags/backpack, the two managed to attend a secret Prince show, which sounds both incredibly romantic and exactly like something a burgeoning celebrity couple would do. It's only a matter of time before they get their very own celebrity portmanteau and matching Kabbalah bracelets.
Image via Getty.