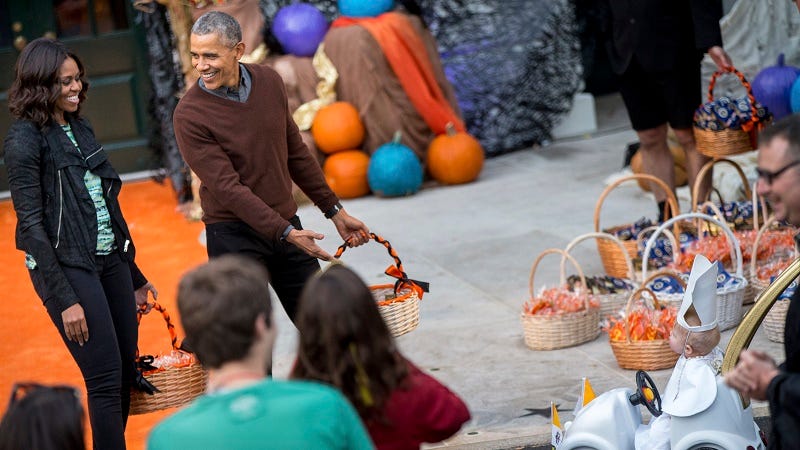 When you get an invite to the Halloween party at the White House, you bring your A game. And that's exactly what this adorable kid who came dressed as the Pope did. His costume was replete with a Popemobile and tiny Vatican flags. Needless to say, POTUS and FLOTUS were in love with Baby Pope. Pope Francis may be the Vicar of Christ, but he has nothing on Baby Pope.
White House photographer Pete Souza snapped a few more pictures of the President at the White House celebration hanging out with more adorable babies.
More Baby Pope:
Baby Elephant:
Images via AP and Pete Souza's Instagram.