If you're heading home for the holidays and are worried that your parents might be lying in wait to interrogate you about why you've chosen to die alone, they have a new weapon in their arsenal: Michael Lohan is married to Kate Major. Michael Lohan has found love. How are you worse than Michael Lohan?
It is no secret that there is no "celebrity" I enjoy less than Michael Lohan. In fact, during the darkest days of my depression, the one thought that I hold dear—those days are far and few now, by the way—is that no matter how bad things get for me, I will never have to be Michael Lohan, hated by the public, the media and his family. But now Michael Lohan is married again, so apparently there is one person who does not hate him. She might even like him a little. Or love him. (In the same way she loved Jon Gosselin.)
Us reports that the wedding, which happened in October, was small and intimate, which is what the bride and groom wanted.
"It was a beautiful, small ceremony and reception afterward," a source tells Us of the nuptials. "Kate and Michael purposely wanted it private as they await the arrival of their second child together."
And yet, I don't believe it. Considering what attention seekers the two have been, it's probable that they invited every outlet to their wedding but all outlets took a big pass and then a swan dive off a roof into a vat of burning acid. Can you imagine being the poor reporter that would have to go down there and watch the ceremony? Can you imagine that Michael Lohan and Kate Major can get married and yet in many states my partner and I can't? What is life?
This is the worst way to start off a holiday week, learning of these nuptials. And now all of our futures look bleak. I will leave you with the immortal words of Camus, who has helped me through many existential crises in the past. I hope they also bring you comfort during these difficult times.
For everything to be consummated, for me to feel less alone, I had only to wish that there be a large crowd of spectators the day of my execution and that they greet me with cries of hate. (And that these two don't get a reality show.)
G/O Media may get a commission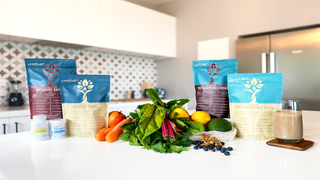 Good luck to the happy couple?
Image via Getty