At Monday night's Met Gala red carpet, Vogue contributing editor André Leon Talley completed his new annual task of interviewing—or, more accurately, shouting compliments at—attending celebrities.

This year, it appears that Vogue was less optimistic regarding ALT's improvisational tendencies—at last year's China: Through the Looking Glass event, Talley kept saying things like "China, China, China, China!" and asked multiple people if they liked Chinese food, causing some confusion about the night's menu—and gave him a script (or at least cajoled him in a more appropriate direction). Unfortunately, the question in that script was, for some reason: "What is creativity to you?"
This is a terrible question that is almost impossible to answer in an interesting way, and its limitations were compounded by the fact that Talley tended, as he does, to kind of zone out and dramatically repeat whatever noun he heard last, or answer the question for his subjects before their mouths were all the way open.
Below are some transcripts of segments of these conversations, based on videos posted on Vogue's YouTube channel.
Lupita Nyong'o:
ALT: What is creativity to you? When are you your most creative—onstage!
LN: Yes, definitely.
ALT: Onstage.
LN: Onstage, and just finding—self-expression.
ALT: Self-expression. I would like to say to you that this is very Nina Simone, I knew Nina Simone, and you are very, very Nina Simone. [Ed. Note: It is unclear if Talley interviewed Zoe Saldana, who was also in attendance.]
G/O Media may get a commission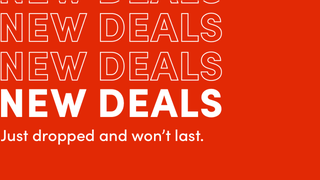 Up to 70% off
Wayfair - Cyber Week Deals
Naomi Campbell:
ALT: What is creativity? That's the question we're asking.
NC: Creativity [ALT joins in unison] is within.
ALT: Fabulous. I love you and I love you, have fun inside.
Wiz Khalifa:
ALT: What is creativity to you?
WK: Being creative is being as innocent as possible, not being afraid to be like, goofy or weird or be judged by anybody.
ALT: All right. You're gonna be judged, you look really cool.
Sarah Jessica Parker and Andy Cohen:
ALT: What is creativity to you both?
AC: Creativity? It's passion, it's excitement, it's energy.
SJP: Freedom.
AC: Freedom.
SJP: Um, knowledge? It's courage. [to ALT] What is it to you?
ALT: It's the same things you said. Knowledge, courage, freedom, passion, love of what you do.
Jennifer Hudson:
ALT: What is creativity to you? Define creativity.
JH: What is creativity. When you can express yourself. When it—it's a self-expression, whether it's your emotions, whether it's your, you know, whatever you're feeling, and you can display that. Whether it's singing, whether it's—whatever art form.
ALT: Art form.
JH: And you can release that.
ALT: You were very creative the night that Prince passed away—
JH: Thank you, it was from the heart.
ALT: From the heart. As everything.
JH: He was a great man, as well as a legend.
ALT: As a legend, yes. You look wonderful as ever. Hot and sexy, and work that train!
Aziz Ansari:
ALT: What is creativity to you?
AA: What is creativity to me, I think it's, it's taking whatever you're feeling inside, like deep inside, and making art that other people can relate to.
ALT: Okay.
AA: It's like Lemonade! Beyoncé's album! Everyone can relate to that!
ALT: Okay, brilliant. Yes.
Nicki Minaj and Jeremy Scott:
ALT: Darling, what is creativity to you, and to you?
NM: Freedom of self-expression. If you can express yourself freely, not give a shit what anyone thinks, then there ya have it.
ALT: [to Scott] And you?
JS: Here, here. I second that.
ALT: With the M&M gowns?! And this outfit?! [Scott does a twirl] Baby, you made that just for you, nobody else.
NM: I'll see you later.
JS: Yeah.
ALT: Have fun inside, okay. [Claps]
Jaden and Willow Smith:
ALT: You have your own brand, you are creative! What is creativity to you?!
JS: Creativity is everything for us, it's an expression—
ALT: And, and you did it, and you've done it! You've done it!
WS: It's your soul, man—
ALT: Hi, darling! [to Kris Jenner]
Kris Jenner: Hi! How cute are these two? These are my babies!
ALT: Ahhhh!
WS: We love you so much, man.
ALT: The image of Louis Vuitton!
JS: Thank you, thank you.
ALT: Say hello to your mom, and your father!
WS: Yes!
JS: Absolutely.
ALT: Tell them you saw me, okay?