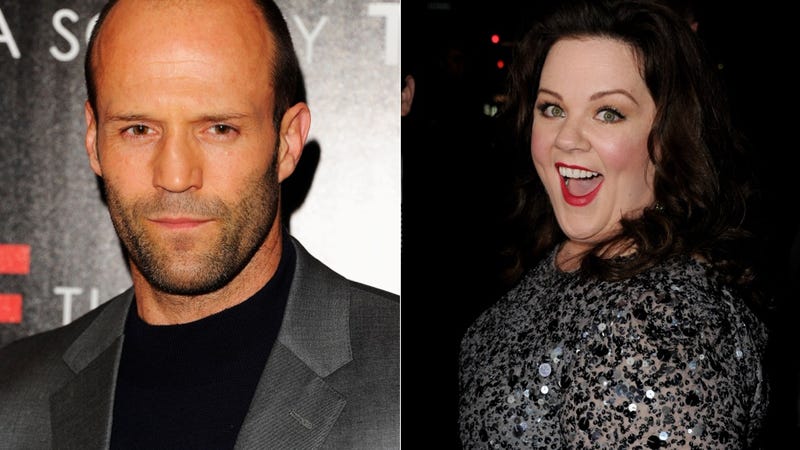 Get excited if you love spies, because Melissa McCarthy's next role will be "unlikely spy" Susan Cooper, in a riff on James Bond by Bridesmaids' Paul Feig. Her just-signed costar? Terrifyingly stone-faced action star Jason Statham.
That's according to Variety. Statham (for those of you who didn't have a brother in high school in the mid-2000s) is famous for his work in franchises like Transporter and The Expendables and also his remarkably fine-shaped head. He has a remarkable ability to go an entire movie without cracking a single smile. Like, if he smiled on camera, it might literally cause his face to shatter. I'm confident he was born wearing Secret Service-style sunglasses.
Presumably, he will play the straight man.
Very much looking forward to Statham's attempts to maintain his absolute stoicism in the face of Melissa McCarthy's relentless slapstick. Melissa's slapstick will not be denied!