Another day, another awesome, gender barrier-breaking woman who says she's not a feminist. Sigh.
Melissa Leo rose to fame as Detective Sgt. Kay Howard on the cop series "Homicide: Life on the Streets," a character Salon's Andrew O'Hehir says was "probably the butchest female character ever seen on TV to that point." She told O'Hehir that she's had "countless" arguments with costumers and hair departments through the decades because they try and make her look like a 1950s mom. "I'll get into all these conversations about trying to think in a more modern way about what a mom is today, what a female is today," she said.
Yet! Leo hates the term feminist. "I don't think of myself as a feminist at all," she said. "As soon as we start labeling and categorizing ourselves and others, that's going to shut down the world. I would never say that."
Leo goes on to say that a feminist wouldn't have felt comfortable acting as a character who pressured Louis C.K. into oral sex, which she did on a recent episode of his TV show:
If I wonder: "Is this appropriate or inappropriate? Is this what a woman would do? Or what a man would do? Nobody should ever do that to anybody!" I didn't think about any of those questions. I thought, oh Jesus, I hope I can make this funny! I really hope Louis helps me! You know? Because it's a joke, and to be funny was A-1 on that job. He's a funny man, he wrote that because he thinks it's funny! So, yeah, I have to go at things without judgment, and that is part of my upbringing, and who I am and the time I was brought up in the world.
G/O Media may get a commission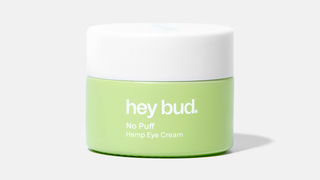 15% off
Hey Bud - No Puff Hemp Eye Cream
It's frustrating that we have to add Leo to the long list of powerful women from all sorts of fields — Marina Abramovic, Marissa Meyer — who've recently made it clear that they shun the term "feminist" even though their actions are profoundly feminist. Leo's "whole career ... has been about pushing beyond the borders of traditional femininity," O'Hehir notes.
"Feminist" and "Actor"/"Artist"/"Ceo"/"Human" should not be mutually exclusive labels — but it's becoming increasingly clear that too many successful women think they are.