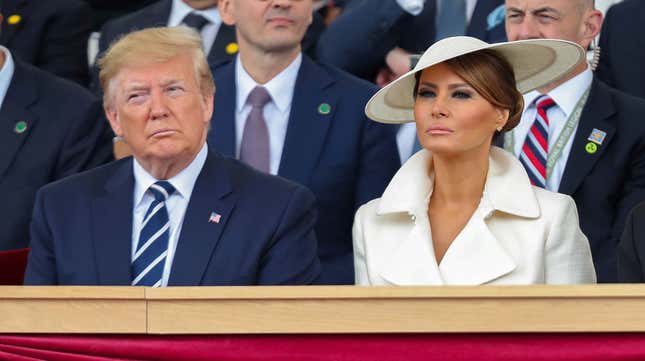 Melania Trump wore an elegant, cream-colored plate-bowl hybrid of a hat on the last day of the Trump family's state visit to the United Kingdom. Yahoo reports that the hat was designed by Phillip Treacy, "the Windsor clan's go-to milliner." But I'm positive I've seen it at West Elm, sitting proudly on a mid-century modern tabletop as decoration or a minimalist fruit bowl.
Taylor Lautner Doesn't Even Remember Saying 'Bella! Where the Hell Have You Been Loca?'
Trump wore the hat during a commemoration of the 75th anniversary of D-Day, attended by the Trump family, the Queen of England, and other foreign dignitaries.
Here are some other photos of Trump's look: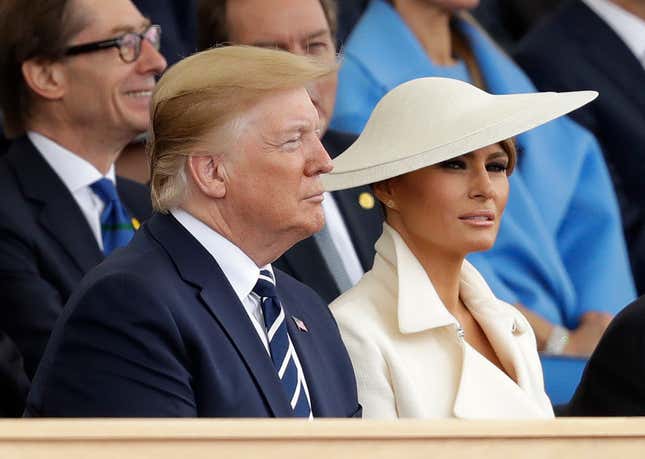 A stark contrast from the Queen's hat preference, which leans more black-church-on-Easter than anything else: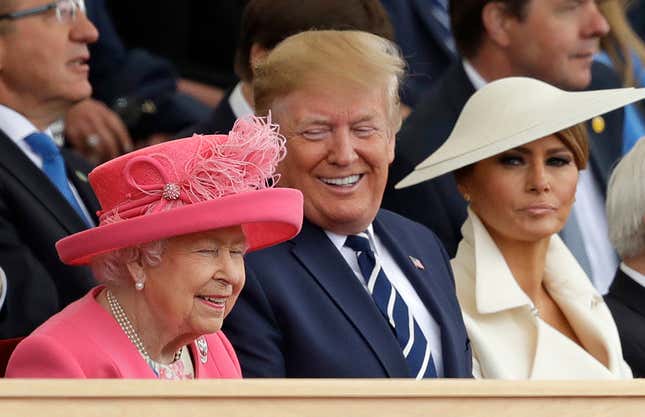 Hat-off. It is with a heavy heart and very little surprise that Trump handily wins this round against Prime Minister Theresa May: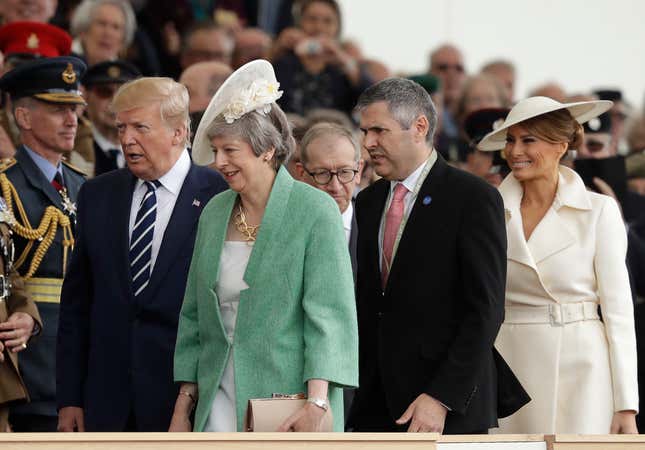 And a police lineup, because they're all going to jail: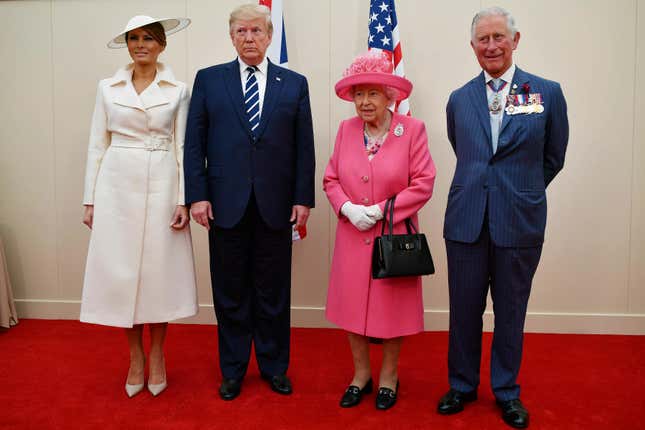 New challenge: Give Melania Trump a hat that isn't white.