In 2014, I was hired as the Entertainment Editor at Ebony magazine, and as someone who'd been reading the magazine for as long as I could remember, getting hired there was surreal.
The magazine has been a mainstay for over 70 years, and soon after I came on board, Kierna Mayo was named editor-in-chief. The job felt even more surreal with Mayo at the helm. I'd admired Mayo for decades: she's the founder of the much-missed Honey magazine and has had a storied career in journalism since I was papering my bedroom walls with her articles in The Source when I was still in high school.
Since taking the reigns at Ebony, Mayo has dedicated herself to taking risks for cover choices and tackling tough issues affecting the Black community. She's been both lauded and criticized every single month since she started in the position. (One characteristic decision was the way she tackled the Cosby scandal—putting a press photo of The Huxtables desecrated by a huge splintered crack in the center on the cover of the magazine.)
But criticism means people are talking. Which is a good sign.
Ebony has struggled in the past decade or so to court a new, younger crowd after years of catering to a very conservative audience. (Even with hip-hop's ubiquitous place in Black culture, Ebony was very late to the party, ignoring the genre for years and then only featuring crossover acts. Ebony's recent Kendrick Lamar issue was dedicated to Black millennial music makers, intentionally courting a new audience)
G/O Media may get a commission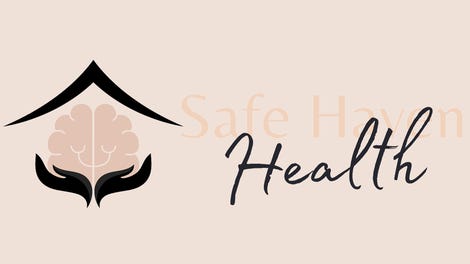 Addiction counseling
Safe Haven Health
This March, in honor of Women's History Month, Ebony featured four plus size women: singers Chrisette Michele and Jazmine Sullivan, actress Danielle Brooks from Orange Is the New Black, and swimwear designer and activist Gabi Fresh.
The issue, titled The Body Brigade, immediately set off ripples of discussion. When I saw the cover, my jaw dropped. I'm a magazine junkie, a longtime magazine employee, and I don't think I've ever seen Black women of this size on a cover of a magazine being portrayed as strong, sexy and powerful. And then I groaned—because I knew the feedback would be mixed, at best.
I was right. There were yaassss girl comments from women who could see themselves in this realistic portrayal of women, and of course, there were hateful and hurtful comments from people who were preoccupied by their pre-conceived notions of what is sexy—and what is healthy. (Let's all say it together: plus size doesn't necessarily mean unhealthy.)
Tomika Anderson, who wrote the cover story, tackled this head-on in the introduction, writing:
"Although African American women have the dubious honor of weighing in as the most obese of any group in the country (recent national data finds that 80% of Black women are considered overweight or obese) it's worth noting that Black men are overweight and obese as well, compared with 71% of White men and 63% of White women."
In other words, the issue is especially loaded for Black women, but learning how to talk about and celebrate and be realistic about our bodies is an issue for everyone.
Nonetheless, the standard is rigid, and it tends to look white. When I interviewed Tomika Anderson, the writer of the story and a self-professed curvy girl, it just so happened that she was literally walking out of her (white, female) general practitioner's office. Her doctor told her she should have a BMI of 25. Anderson asked her doctor if the BMI calculator was a one-size-fits-all indicator with no accounting for cultural differences and variances in body type. Her doctor just repeated herself: Tomika's BMI should be no higher than a 25. Period.
I checked my own BMI after we talked. I am currently much heavier than I usually am. My weight has fluctuated wildly over the past few seasons. Four years ago, I weighed 130. Now? I don't. However, I wouldn't dare call myself plus size—not in the Black community, anyway. When I'm talking to my friends and family and mention that I need to lose weight, they look at me like I'm insane.
Just this past Saturday, I stripped down to my skivvies for a sample sale hosted by one of my favorite designers. When I was checking out my body in the mirror, looking a little skeptical, a friend of mine said wistfully. "Dang, Aliya. You've got boobs, a small waist and a nice butt. Are you sure you want to lose weight? What if you lose all that good stuff?"
There's some good stuff. I can see that. However, according to the BMI calculator, not only am I overweight, I am classified as obese. And my freaking goal weight, which I hope to hit by my birthday in September, will still have me in the overweight category. So to recap, I am obese but somehow not plus-size, and no matter what, I'd have to lose nearly 40 pounds to get down to a "healthy" BMI of 25.
I don't think that's going to happen. And so: Maybe I'm not trying hard enough? Maybe I'm just using my ethnicity as an excuse? I'm completely willing to own that if it's true. But I don't think it is. I've been in the "official" overweight category many times throughout my life and still received an excellent bill of health in every possible category.
And I've been 130 pounds and unable to walk up a flight of stairs without feeling winded or do a single pushup, had ridiculous cholesterol levels and a diet consisting of butterscotch crumpets and spicy Doritos.
I'll admit that I do believe that (most) Black men and women think that overweight looks much different than it does in other cultures—which doesn't mean it's okay or healthy. But if you're raised in a culture in which there's a premium on a woman having junk in the trunk—and you can be 50 pounds heavier than the BMI recommends and still not be considered plus size—and all of that's not going to change? It's time to have a real conversation about how that affects the way we approach our weight.
I reached out to all four of the cover subjects for their thoughts on the reactions to the cover, and I called my former boss Kierna Mayo—as well as writer Tomika Anderson who penned the story—to get the story of how this issue came to be.
---
AK: You've been making cover choices for magazines for twenty years. Where does this cover rank?

KM: It's in my top 5 for sure.
AK: Your last six or seven covers have all pushed the envelope in one way or another. Have you encountered resistance from the powers-that-be?
KM: Of course. For example, advertisers don't want to hear that you're putting a 61-year-old woman on the cover of your Sexy issue. But we put [Beyonce's mom] Miss Tina on the cover and it was our top seller for 2015.
AK: Are the risks working?
KM: We're still figuring that out. Anecdotally, there are people who are saying, Ebony? Wow. I haven't thought about this magazine in ten years. I'm just piggybacking off of the two editors before me in bringing Ebony to new audiences.
AK: Let's talk specifically about the Body Brigade issue. How did the idea come about? I'm assuming this was in the works before the banned commercial featuring full-figured women and the Ashley Graham Sports Illustrated cover.
KM: Yes, it was long before those things happened. But it's awesome that the conversation was opening up just as the piece came out. We often discuss as a team what's going on, and for Women's History Month, we decided a conversation about size was a conversation we needed to have.
AK: Tell me about the vibe at the shoot.
KM: These women are soldiers. I don't know if people understand what this process was like for them. They were brave. But brave is not synonymous with fearless. There were definitely some concerns on how these images would be received. For them to say, this is who I am. This is what I look like. It's just incredible.
AK: Did they need to be encouraged at the shoot?
KM: Yes. But most celebrities do at a cover shoot. It's always a tough thing to know your image is going to be projected to millions. Is there any woman who is so confident that she doesn't feel any pressure in a situation like this? The vibe at that photo shoot was electric. We all knew this was a special moment we were creating.
AK: Gabi Fresh told me that she found a new appreciation for her community after talking with the other cover girls. She realized what it means to be an activist with many supporters. The other women are in the entertainment industry—where it's not as supportive, and where size matters much more.
KM: Right. Gabi's entire career is based on owning herself and her size. For the other women, size is often a hindrance. There is going to be someone in their camp who thinks they should be a certain size if they want to be successful.
AK: What conversations did you want this cover to open up?
KM: The conversations we've had for years. Are we healthy if we're not stick thin? Are we sexy if we're not stick thin? But instead of being talked about, we're doing the talking. We're owning the narrative.
AK: This cover brought out the trolls in full force.
KM: Of course it did. But the overwhelming response has been positive. There are guys tweeting out googly-eyed emojis and further challenging the notion that these women can't be seen as sexy.
AK: I have to say, I reached out to all the women on the cover and so far, I've only heard back from Gabi Fresh, who told me that the whole experience was amazing, and that she loved every bit of the experience—"except for the shoes, which killed me!" Danielle's team declined to be interviewed, Jazmine Sullivan didn't get back to me at press time and Chrisette Michelle's reps said that she was traveling. What's going on here? Do you think they're now trying to distance themselves from the cover?
KM: Not necessarily. I mean, try getting a celeb to do anything. It's tough. It could be a timing issue. They were all super supportive of the cover in their social media spaces. It's also possible that perhaps there is some trepidation! These are real women dealing with real women issues. This hasn't been normalized yet. They are really on the front lines of this whole discussion. I'm so grateful to them for their bravery and honesty.
AK: Tomika, tell me about interviewing Gabi, Danielle, Chrisette and Jazmine.
TA: We had a roundtable at an Italian restaurant in midtown Manhattan. It was pretty emotional for all of us. I'm a curvy girl too. So I was there to capture their stories—but they were speaking my truth as well.
AK: What surprised you most about the conversation?
TA: Gabi Fresh really broke the conversation open with her comments about body-positivity. That was a moment. The other women looked at her like, We love you. These are women that constantly grapple with weight and what to wear. Gabi said she has those moments too. But she also said that—not only is she okay with the word fat, but she embraces it. I noticed the other women then let their hair down and got honest about the push-pull with their body image after Gabi opened up.
AK: Were you at the shoot?
TM: Yes. There was nervousness. I hope I'm not betraying them by saying this. But there was a lot of hiding at the shoot. One woman had to call her people to talk herself off the ledge, as she put it. But you've got me in tears remember these women's courage in this shoot. It was amazing. It worked.
---
Aliya S. King, a native of East Orange, N.J., is the author of two novels and three nonfiction books, including the New York Times best-seller Keep the Faith, written with recording artist Faith Evans. She lives with her husband and two daughters in New Jersey. Find her on Twitter and at aliyasking.com.

Images via Ebony