Pictured above is Noor Daoud. She was born in Texas, likes fast cars, but also was on an Olympic swim team and on the Palestinian national soccer team. Right now, though, she's focused on racing Formula 3. According to reports, Daoud is the first Palestinian, male or female, to participate in and win an Israeli race. And she's not alone:
A group of women who call themselves "The Speed Sisters" constitutes what may be the first female racing team in the Middle East. A film about the group is reportedly in the works.
Palestinian women racing in Israel is loaded with political meaning. (And think about how close Israel is to Saudi Arabia, where women are not allowed to drive!) One of the Speed Sisters, Betty Saa'deh, the 2011 Palestinian women's champion, was born in Mexico, and works full time at the Mexican consulate in Ramallah.
"When I race, I feel I am beating the occupation," Saa'deh says. "I want to show the world that Palestinian women are more than their media image. We have an opportunity here to show the world something different."
Another racer, 19-year-old Mariah Zahalka tells The National: "There is nothing I want more in this life than to race professionally and prevail in Formula One," she says. "But I will only do this under the name of Palestine."
Racing in Ramallah [Haaretz]
Palestine's female racers: 'When I drive, I understand freedom' [The National]
G/O Media may get a commission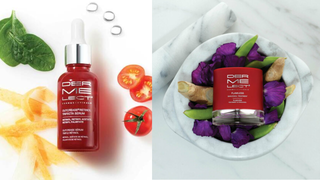 Save $19
Retinol Renewal Kit