In the first part of The Bachelor's Season 23 finale, Colton Underwood broke up with his two remaining contestants, Tayshia and Hannah G., one after the other, with robot-like repetition. He surprised each woman at their hotel rooms in Algarve, Portugal, and one by one, said he realized he couldn't be in love with two people at once. He then blindsided them with the revelation that he was in love with Cassie, who'd broken up with him the week prior. Tayshia responded by taking care of him, highlighting the emotional labor expected from women on the show; Hannah G. grew angry and disappointed. Both deserved better, or at the very least, some personalization in their uncoupling; Underwood broke things off with language that could've been read from a cue card. At the end of the two-hour special, for the first time in Bachelor history, no women were left.

But the season is not yet over. There's still another two hours scheduled to air Tuesday night. Instead of waiting with bated breath to see who the Bachelor will propose to, fans of the show are waiting for something, anything, to happen. Host Chris Harrison has reassured in every recent episode prior to this one, as he does every season for every Bachelor nearing engagement, that this is something "the show has never seen before." In Underwood's case, it very well might be, and for the worst reasons: All signs point to him going to Cassie and pleading his case to a woman who has not reciprocated his feelings, a woman who voluntarily broke up with him days prior.
The producers brought in the heavyweights—past Bachelors and Bachelor franchise contestants Ben Higgins, Blake Horstmann, Jason Tartick and noted transphobe Garrett Yrigoyen—to encourage Underwood to "go after love." It was the prevailing rhetoric on the Bachelor last night: Colton wants to "show" Cassie he loves her, not just tell her. What he, and everyone else, has failed to take into account, are her feelings and agency.
Last week, Cassie did tell Colton that she loved him, but only after he said it first, and while he was placing her into the car to leave the show after she broke up with him. It registered more like a knee-gut reaction, the kind of internalized niceties women have been socialized to offer up, even if they do not immediately reflect our beliefs. During their breakup, Cassie repeated that she "could not get there" with him and that she was not prepared to give him the kind of life that he desired, all concerns echoed by her father, who showed up in Portugal to make sure his daughter did not end up with the adult baby that is Colton Underwood. No element of this screams, "I want you to run after me."
G/O Media may get a commission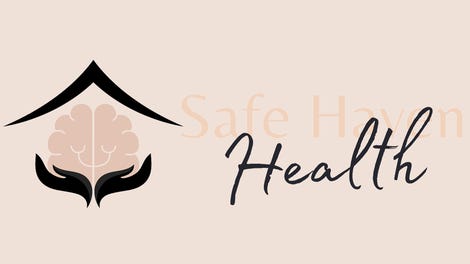 Addiction counseling
Safe Haven Health
There's no denying the physical chemistry between Cassie and Colton throughout the season, but it has always been evident that he liked her more than she liked him. She was concerned about his virginity from the get-go, concerned about his aspirations, and most recently, concerned that he lied, and withheld information from her when her dad refused to give Colton his blessing to potentially marry his daughter. Cassie once said, "There are no red flags" in dating Colton—but that was before Colton reassured her that "family is everything" and then proceeded to disregard her father's opinion when it did not reflect his.
The Bachelor franchise commodifies a fantasy, but its reality is scarily patriarchal. Colton's pseudo-courageous act of "fighting for love" can easily look more like harassment of someone who doesn't want him. My hope for part 2 is that she doesn't give into his manipulation, or the show's continued conflation of obsessive behavior as the actions of someone in love.