Two former massage therapists for the New York Jets are suing Brett Favre for sexual harassment after he allegedly sent them lewd texts. They're also suing the team for axing them when they came forward.
Favre's alleged sexting habits came to light in a big (or little) way when he was accused of sending pictures of his dick to Jenn Sterger. Now the two massage therapists who anonymously accused Favre of harassment in October have gone public with a lawsuit. According to Good Morning America, Christina Scavo and Shannon O'Toole are suing Favre, the Jets, and their onetime boss Lisa Ripi for sexual harassment. Scavo claims that Favre sent another massage therapist (apparently not O'Toole) a text saying, "Brett here you and crissy want to get together im all alone." Later, he wrote, "Kinda lonely tonight I guess I have bad intentions." Scavo's husband then contacted Favre to ask him to stop harassing Scavo — according to the lawsuit, the full text of which is on Deadspin, Favre "responded in an inappropriate manner and refused to apologize or take any other action." And after that, Scavo and O'Toole — who had introduced Scavo to Ripi — were never hired back by the Jets.
The lawsuit also cites text messages from Ripi stating that, "There are ways to handle things in a professional manner and ways to be compensated not in public [...] I've been up there 13 yrs without anything that happened to me on TMZ...cuz it was handled internally the way it shd be." The suit notes that "Ms. Ripi's conduct clearly indicates that there had been prior similar incidents which the Jets had taken care of and conceal the matters so that they would not be revealed to the media or the public." There's a general sense from both the suit and comments made by Scavo and O'Toole's lawyer Elizabeth Eilender that the true awfulness of being a woman working in football is only beginning to come to light. Says Eilender,
I suspect that this case is only the tip of the iceberg with respect to the harassment and discrimination experienced by women working for NFL teams and their players as well as all of men's professional sports. I hope that Ms. Scavo's and Ms. O'Toole's courage to bring this suit will empower other women to come forward without fear of retaliation and retribution in order to protect their livelihoods and self-respect.
G/O Media may get a commission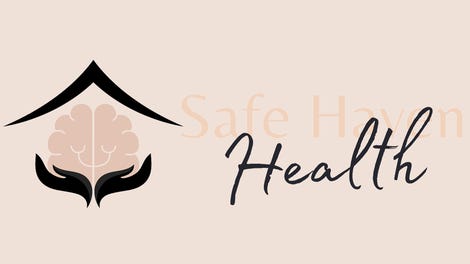 Addiction counseling
Safe Haven Health
The therapists' suit also notes that Favre's $50,000 fine for the Sterger incident was "relatively meaningless," and claims, somewhat colorfully, that "the conduct of the Jets and the NFL is tantamount to the scene in the movie Casablanca where the police captain, while pocketing his winnings at the roulette wheel stated, 'I am shocked, shocked to find gambling going on in this establishment!'" If Scavo's and O'Toole's allegations are true, the NFL — and football fans — won't be able to look the other way anymore.
Exclusive: Brett Favre Faces Sexual Harassment Lawsuit [ABC]
Here's The Favre Sexual Harassment Lawsuit [Deadspin]