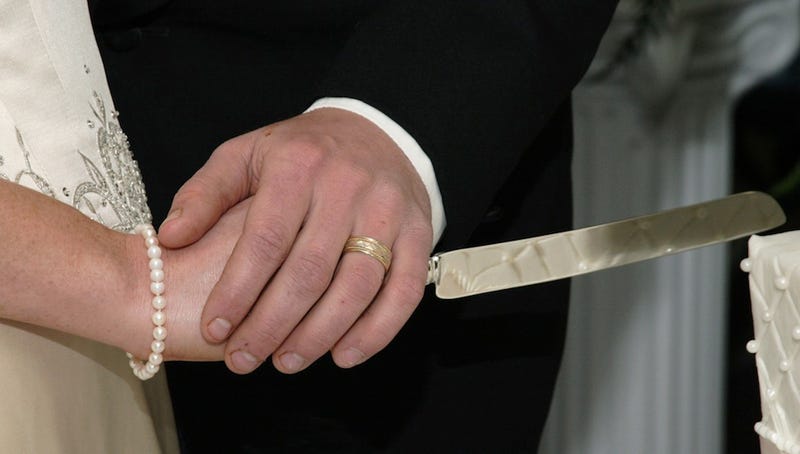 A Florida couple, who got married in August 1955, celebrate their anniversary each year by eating a piece of their wedding cake. Yes, the very same cake from their special day, 60 years ago.

Preserving a slice of cake to eat on the anniversary of the wedding is a good luck tradition that has been around for a long time. Unlike Ann and Ken Fredericks, most couples only eat it again on their first anniversary. They also keep the cake in the freezer, unlike the Fredericks, who keep it wrapped in a Maxwell coffee can and stored in a closet, reports ABC News. "I mean, dark fruit cake keeps," Ann said. "It's a little dry, and it doesn't taste bad."
Every year, the couple moistens the cake with brandy before eating another piece. "We just never thought of this as being unusual...hopefully we'll be able to do it for a few more years," Ann said. I wonder if you can do the same kind of thing with a slice of pizza.

---
Contact the author at marie.lodi@jezebel.com.
Image via Shutterstock.