It's looking more and more like Mimi will be emancipated yet again. Sources are saying that lawyers have been negotiating a property settlement and custody agreement for the couple for months and that their divorce is "a done deal."
Earlier this week rumors surfaced that Mariah and Nick—who celebrated their sixth wedding anniversary in April—have been living apart for months and that they were headed for a more permanent split. Now TMZ is reporting that the pair have been separated since May, only have contact when exchanging the kids and that divorce lawyers have been working out details of their divorce since then.
Nick's appearance on Big Boy's radio show in March was the beginning of the end. Nick played Big Boy's game — name the 5 celebs you've slept with. Nick named 5, but our sources say the one that made Mariah insane was Kim Kardashian.

We're told Mariah tore into Nick for weeks ... feeling humiliated and the relationship never recovered.
That seems like a really stupid reason to break up a marriage, but this part sounds eerily accurate:
Our sources say Mariah feels Nick has abandoned her by taking every gig that's on the table ... when they don't need the money. She's especially angry because it keeps him away from their kids.

For Nick's part ... we're told he feels Mariah has become impossible because she surrounds herself with "yes men." He says she can't handle it when he dares to disagree with her.
G/O Media may get a commission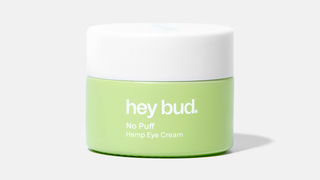 15% off
Hey Bud - No Puff Hemp Eye Cream
Nick has been absent from Mariah's Instagram feed for months, only making two appearances since April—once on Dem Babies' birthday and another on Father's Day. Every year since they got married, Mariah and Nick have celebrated their wedding anniversary by publicly renewing their vows. They didn't do that this year.
The last time they appeared in public together seems to be back in February when Mariah was on MTV to promote her new single "You're Mine (Eternal)." Since then, Nick—who had previously been a fixture in Mariah's promotional appearances—was completely absent during the launch of her first album in nearly four years, Me. I Am Mariah…The Elusive Chanteuse. (He didn't even tweet about it.)
Since then, Mariah has worked several red carpets—for awards shows and movie premieres—solo. This is some "We Belong Together" shit.
Image via Getty