Has Cosmo editor-in-chief Kate White never been in a relationship? On her From the Editor page in the March issue of the magazine, White admits that until now, she didn't know that people in new relationships want lots of sex. This admission is about as idiotic as White's assertion that she and her bookings editors are concerned about the too-thin trend among models nowadays, quoting senior bookings editor Sandra Wilson as saying "Real women have curves, and we want to represent that in the magazine." If by that Wilson means she's committed to casting young girls with cantaloupe-sized breasts bursting unnaturally from their narrow, visibly-ribbed, young chests, she's holding up her end of the bargain. (Still, we must give the magazine credit for being one of the only women's titles on the newsstand this month to feature an actual model on the cover.)
For more of our thoughts on this month's issue, continue on for MAGHAG STICKERS.
As always, to download your girly-hued, non-advertiser-friendly YES and MAYBE stickers, click here, then read on for a list of page numbers and our corresponding votes.
Page 50: YES [Now you can pity those annoying women who smugly announce that their boyfriend/husband is their best friend.]
Page 54: YES [Dissing Denise Richards!]
Page 74: YES [Male Objectification!]
Page 135: YES [More reasons to pity that perfect couple you know!]
Page 177: MAYBE [Kind of gross, but actually-helpful tip as to how to cope with your period when there's no tampon or pad around!]
G/O Media may get a commission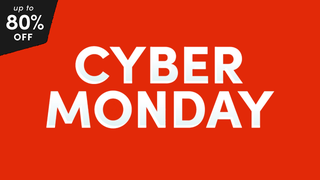 up to 80% off
Wayfair - Cyber Monday