Most of us can agree: The Sex and the City-ization of our society has gone too far. But neither the proliferation of the pink cocktail nor the flock of wannabe Carrie Bradshaws springing up in college papers [And downtown New York City. -Ed.] seem quite as vulgar as the idea of Manolo Blahnik shoes for men. Apparently, the shoe line popularized by a certain HBO series is being brought to the menfolk come February, and if we may say so ourselves, the shit is god-awful. But don't take our word for it. In the interest of "fairness", we decided to conduct an informal survey of male responses to the fancy footwear and asked four men — Thomas, 28, a hetero web designer; Nick, 30, a hetero litigator; Gabe, 27, a hetero writer; and Bennett, 25, a WASPy, gay MBA candidate) for their thoughts. (Gabe, on the shoe shown above: "I'll wear a prissy shoe faster than the average straight man... but a slingback paired with a broad man's toe is like putting a spoiler on the back of a station wagon.") The dudes (well, mostly Thomas) continue to weigh in after the jump.

Jennifer: Holy shit. Am I more offended by the open toe? Or the slingback? I feel like Faye Dunaway in Chinatown — I just keep going back and forth.
Thomas: Hell no.

Jennifer: Christ, even the gays are going to be reluctant to slip into a leopard print thong. (Or at least a leopard print thong you put on your foot.)
Thomas: Over my dead body.
G/O Media may get a commission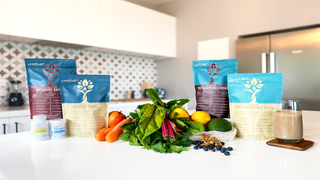 Jennifer: Gay? Or Euro? Who would scoff at these more?
Thomas: Ok, these are actually sorta cool.
Jennifer: Are you sure you're straight?

Jennifer: My, what red shoes you wear 80-year old grandma lady!
Thomas: Are you crazy?

Jennifer: Excuse me, but did a lepruchan just throw up on your feet?
Thomas: I mean, if I had a green outfit — those would be he right shoes for it?
(Nick: Perfect for my yellow suit!)

Jennifer: Wow. Those are a lot...of...red.
Thomas: Wow: Those are a lot..of...red.
Says Bennett: "Pity on the gays in Chelsea who will want to live our their 'I want to be just like Sarah Jessica' fantasies through this medium."
Manolo Blahnik's Are Probably Not For Most Men [ABC News]
You've Got Male [Vogue UK]