A South African man is suspected of hiring hitmen to abduct and murder his wife, a teacher who was found shot to death a day after she disappeared. He also appears to have cut and pasted large chunks of the eulogy he delivered at his wife's funeral, lifting it from another husband's eulogy for his wife that's available online. So: unfortunate coincidence or a screaming red flag?
Jayde Panayiotou, 28, was standing outside her home in the town of Uitenhage around 7 a.m. on April 21, waiting for her daily ride to work, when two men reportedly kidnapped her. Her body was discovered a day later on the outskirts of town, after an extensive search by police. Two men were quickly arrested: Thando Siyoli, 31, and a second 28-year-old man who hasn't yet been publicly identified. (The men accused in the kidnapping are black and the Panayioutous are white, an element which seems to have driven much of the early publicity in the case.)
Siyoli is a bouncer at a bar owned by Chris Panayioutou; he told police after his arrest that Panayioutou had paid him to have Jayde killed. According to Times Live, police organized a sting to arrest Panayioutou, even sending undercover officers to Jayde's funeral posing as mourners.
At the funeral, Panayioutu described his wife as "a master baker who was so good; she could have made Mahatma Gandhi break a fast," adding, "Today should not be one of sadness, although her passing is truly tragic, it should be a celebration of life for one of God's greatest creations."
But News24 quickly realized that those loving and very Google-able phrases were lifted from another eulogy available online, one written by a man named Charles Atkins on a Buddhist blog called Fraught with Peril. It seems as though the Atkins eulogy, a loving list of his wife Jennifer's attributes, might be more of a writing exercise—it's dated "September 25, 2019." (Correction: Atkins identifies himself on the blog as a widower. The eulogy is real, and seems to be misdated.) But he definitely lifted some of the most recognizable parts. From News 24:
In his eulogy, Atkins said with "absolute confidence" that his wife Jennifer was not gone.

"She is everywhere: Jennifer rides the wind like an elemental force. She can be experienced in the blooming of the flowers of the field. She is the pink-white blossoms of the cherry tree. She is the crest and spindrift of breaking gulf waves. She is the fertile soil of the woods. She is the enduring ember of your fire on a cold winter's night."

Christopher Panayiotou said: "Jayde is not gone; she is everywhere. Jayde resides in the wind like an elemental force. She can be experienced in the blooming of flowers; she is the yellow in daffodils of her favourite flower. She is the crest in every breaking wave, she is the fertile soil; she is the enduring embers of the fire."
G/O Media may get a commission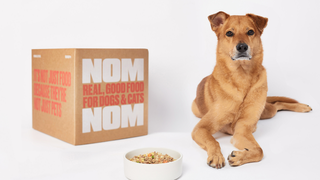 Panayioutou was arrested last week at his parent's house, and appeared in court for the first time this morning. His attorney told a local news network he'd only Googled the eulogy because he's "not good with words."
Photo via AP