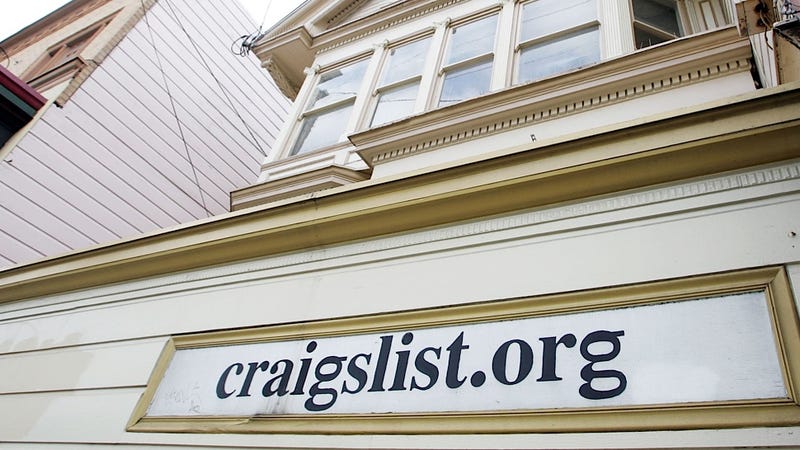 Craigslist, the parallel dimension where you can find a reasonably priced and barely stained couch as quickly as you can find a free handjob, is not to be trifled with, especially if that trifling involves the "casual encounters" section. Unfortunately, a Wisconsin man learned his lesson about not using Craigslist to play practical jokes the hard way, and has been charged with felony identity theft after posing as his female neighbor and inviting male strangers over for a giant, icky sex romp.
According to the Journal Times, Jason T. Willis faces up to three years in prison for posing as his neighbor and posting fake orgy ads on Craigslist. And yes, to preemptively answer your question, the results of this "prank" were just as horrifying as you'd imagine:
The neighbor contacted the Racine County Sheriff's Office on Nov. 26 after a man reportedly showed up at her door and repeatedly rang her doorbell. When police arrived, they found a man wearing a coat with no clothes underneath, according to the criminal complaint. He allegedly said he was responding to a personal ad from Craigslist.

The neighbor said she had not posted any personal ad online and said at least three people had come to her door attempting to contact her, according to the complaint. One of those individuals also reported seeing an ad on Craigslist, she said.
A final tally had the ads at six. They were all "sexual in nature," and all of them solicited men for sexual activity. Whatever issues you have with your awful, loud sex-having, depraved neighbors, none of them are probably quite so awful as Jason Willis.
[The Daily Dot], [The Journal Times]
Image via Getty, Justin Sullivan