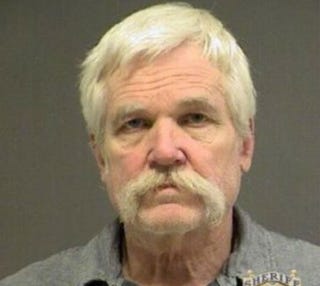 A registered sex offender was arrested at Starbucks while he tried to download child pornography.
Police said Robert Dietz, 59, was at a Hillsboro, Oregon Starbucks when he was arrested. Oregon Live reports Dietz was arrested by the same police officer who previously arrested him in 2009 for the same crime. The arrest followed a two month investigation, according to Oregon Live:
The sheriff's office detected somebody downloading child porn and was able to trace the activity to the Starbucks at First and Main Street in downtown Hillsboro, Stimler said. The coffee shop is in the same building as the Washington County Museum, and is across the street from the district attorney's office and the county courthouse.

Wright monitored Dietz for about two months to gather enough evidence for arrest, Stimler said. Dietz has also been tracked at a Beaverton Starbucks.
Police said Dietz was probably using Starbucks' public wifi to avoid being caught. "It's not as clear as, say, a DUI. There's a lot of extra steps that go into establishing who the suspect is, what they're downloading, ensuring it's intentional, and getting the district attorney involved," Stimler said.
Dietz was charged with two counts of encouraging child sex abuse and violating parole. Dietz has a long history of sex abuse crimes, too:
He has been convicted four times since 1996 and sentenced to more than 13 years in prison. Earlier this year he was put on parole for failing to register as a sex offender, Stimler said. In 2009, he was sentenced to 40 months in prison for the same offense he was arrested for Saturday. He was sentenced to 61 months in 1996 for sex abuse and to another 61 months in 2012 for sodomy, Stimler said.

Image via Washington County Jail.