Anthropologie head buyer Keith Johnson — starring in the new show Man Shops Globe — says that his goal is to make the store feel like "no other retailer." But there are 120 stores. And more to come.
Watching the new Sundance Channel series, which premiered last night, I kept thinking: It's one thing to buy stuff from all over the world and collect it in one store; Johnson's goal is to make sure all Anthro stores from mall to mall, New York to Los Angeles, have the same shabby-chic "found object" vibe. This requires spending thousands of dollars to travel and shop. So that a mass retailer looks like a quaint boutique.
Sometimes, the shopping excursions make total sense: For instance, Johnson purchases work from artist Aurélie Alvarez, which allows her to make a living as an artist.
But on the other hand, there seems to be no difference between "want" and "need" in this show. Of course, it's Keith Johnson's job to find things to put in Anthropologie stores, but it's kind of weird to hear him say, "I need a huge pieces." No, you want large pieces. To keep up the marketing tool that is retail design. Would people shop at Anthropologie if the stores had blank white walls and just racks? No, they need to be convinced they're somewhere special, with special things. That is why Johnson purchased this gorgeous antique circus backdrop — which will end up behind a cash register. It was 800 Euros. Now shoppers can look at something pretty while handing over a credit card. It was a "must-have."
Still, it's interesting to watch Johnson shop, if you love antiquing and haggling. He has a bargaining technique involving the code word "taxidermy."
G/O Media may get a commission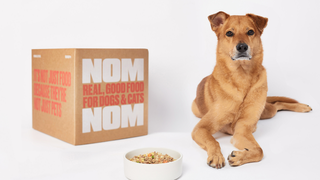 With many of the items he snaps up — like these antique posters — there is no price mentioned to us, the viewing audience, at all. If you see them for sale in Anthro, remember that the markup includes airfare from France.
At L'Isle sur la Sorque, the "third largest antiques center after Paris and London," Johnson found this "Hollywood" bed.
There's no mistaking that Johnson has vision — the bed looks exactly like what customers expect from Anthropologie.
And guess what? There's now no need to travel to France to find a dreamy bedframe: Anthropologie knocked off the design.
That's what sort of bugs me about Anthropologie. You spend money to look like a world traveler with wonderful, unique pieces — when you've just gone to a corporate store — possibly in a mall — and purchased the same thing women in 120 other stores purchased. Since the prices are so high, if you didn't shop at Anthropologie, you could probably afford to fly somewhere and buy some "unique" stuff yourself. Or just go to your local flea market and give a local dealer your business. Instead, shopping from Anthro, you get the safe, sanitized, pre-approved Americanized version… Without ever having to leave your town, and really see and experience different cultures and countries.
Whatever. I'll probably watch again next week.
Earlier: Man Shops Globe: Where Your Heaps Of Overpriced Tchotchkes Come From
Previous Anthropologie Posts