Hey, did any notable women die this year? Eh, not that many, according to our major national newspapers, most of which release lists of significant deaths every year. Countless women (sorry, we can't tell you who, since we don't know who they are) are rolling in their graves thanks to Mother Jones' in-depth look at 2012's lists: The Washington Post noted 18 women and 48 men, the Los Angeles Times listed 36 women and 114 men, and the New York Times had 29 women for 108 men.
"We simply choose the most prominent, the most well-known, the most influential, without regard to race, color, sex, creed," said Bill McDonald, who edits obituaries at the Times. "It's a rearview mirror. The people we write about largely shaped the world of the 1950's, 60's and, increasingly, the 70s, and those movers and shakers were-no surprise-predominantly white men."
Hmm. The "It's not this generation's fault our paper doesn't care about notable women in history" excuse kind of seems like a cop out, doesn't it? Newspaper editors get to decide what and who is worth the space. Maybe they just think men are more worthy? (It seems so; check out this chart of notable deaths by occupation.)
G/O Media may get a commission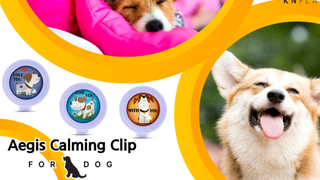 20% off
Aegis Calming Clip for Dogs
Gloria Steinem agrees. "The standards by which people are chosen still have a "masculine" skew," Steinem wrote in an email to Mother Jones. "Women are more likely to be credited with the personal than the political — and also put in one silo. Anything that only affects women is taken less seriously than anything that also affects men," she says.
Know any notable women who passed away this year without much fanfare? Let us know!
Image via Ruggiero Scardigno/Shutterstock.