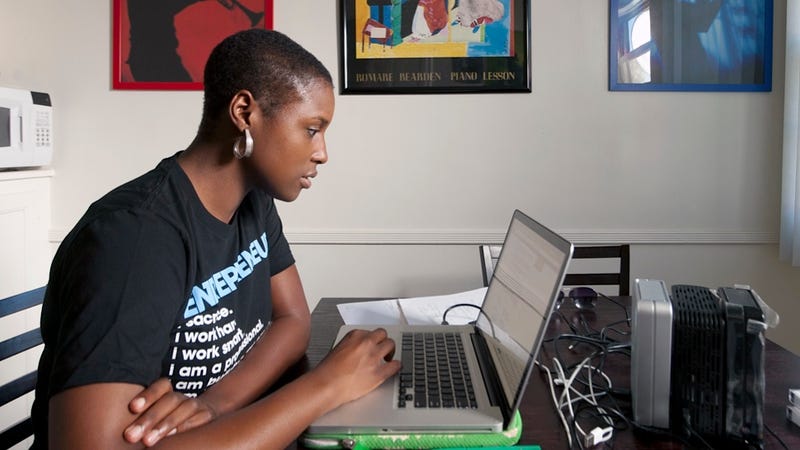 Talkshow fans, prepare yourselves for the latest in morning-show symposiums — Aspire Network (which is owned by Magic Johnson) has greenlit a show called Exhale, essentially a View hosted by five black women instead of Elisabeth Hasselbeck and the voices in her head.
Exhale's five co-hosts, according to Variety, are: journalist Angela Burt-Murray, actress and comedian Erin Jackson, helmer Issa Rae, author and TV anchor Rene Syler, and actress Malinda Williams. The show has already begun filming, and its initial eight-episode run will begin in June to coincide with Aspire's one-year anniversary.
If you have a fancy cable provider, bully for you — you'll probably get to enjoy Exhale's proceedings. The rest of us will have to watch The View on mute in the gym from over the deltoid of an exercise bro busy sipping from his protein shaker.
[Variety]
Image via AP, Damian Davarganes