Diane Von Furstenberg's Claridge's launch party in London brought out a lot of starry support for DVF. Tragically, although Madonna and Gwyneth were on hand and chummy we don't have pictures...but that doesn't mean you won't hear about them...
I'm not sure Joan Collins would be an "icon" if she hadn't really committed, and never wavered from her awesome Joan Collins costume, and generally been a bastion of consistency in a naughty world. And for that steely grit, we commend her.



Natalia Vodianova makes like Venus.



G/O Media may get a commission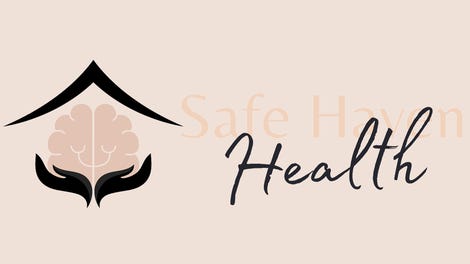 Addiction counseling
Safe Haven Health
One time some friends and I were at a gastropub (so, yes, we were in London) and someone said, "Is that Tracey Emin?" and then she was handed a huge takeout (sorry, "takeaway") bag that said "Tracey Emin" on it, so I guess it was. Had she been wearing such bulbous shoes, it might have been an easier matter still.



The British press corps is especially bad about not identifying people's dates - even when, as in this case, Mark Ronson looks like a smarmy Gatsby while his companion is channeling the hostess in her Studio54 days, both an act of extreme courtesy and aesthetic triumph.



Maybe it's the clutch, maybe it's the shoes (and don't get me wrong - I wore something very similar in 1999 and I generally speaking defer to this woman on matters of the foot) but isn't Tamara Mellon skewing slightly Cristal Connors?



Laura Bailey can pull off a lot. This bow may be beyond even her powers, since I find myself looking only at said bow. That said, she's fabulous. And bows? Bows are one of the puzzles of modern living. Thoughts?



There's a whole subset of straight women totally sexually obsessed with Tom Ford. I'm not among them (I'm more a Dirk Bogarde gal, obviously not in Death in Venice) but it's hard not to get it.



Not to be confused with doppelganger Calvin Klein, Nicholas Ponsonby 'Nicky' Haslam is a British interior decorator with a similarly consistent aesthetic.



I am hoping that Jo Wood's hair is an unironic homage to Dusty Springfield.


The super-exclusive photo policy of certain agencies forces us to kick it old-school and channel our inner society columnist of the 1930s. Who, let's face it, is hard to restrain at the best of times. Anyway: Madonna and Gwyneth, who reportedly arrived together and tardy, appear to be on the best of terms in a series of photos. Madonna went Damon Runyon in wide-leg trousers and a matching long suiting jacket, belted at the waist, one of those striped shirts with the white collar - and a leather fedora. In short, she looked like she was understudying Harry the Horse and was six inches shorter than the normal actor. Gwyneth, for her part, was kinda goth teen in LBD-meets-distressed kilt, and a particularly sparkly jeweled gladiator. (They hung with Victoria Beckham, typically severe in thigh-high boots and a boned bustier frock that can only be Posh fave Giles Deacon.)


[Images via Getty.]