November 9 marks the 25th anniversary since the fall of the Berlin Wall. For many, it will be an opportunity to reflect on how far the world has come since the end of the Cold War, particularly in light of the recent events in Russo-Ukranian relations. But for Madonna and Madonna the Post-postmodern Sequel: Lady Gaga, it marks the greatest gig of the decade. According to Britain's Daily Star, the pop stars have been duking it out over the coveted headlining act of anniversary event, and they each refuse to play second fiddle to the other—nope, it's all or nothing:
A German mole told us: "Madonna and Gaga are equally desperate for the honour of performing. They both like to think of themselves as very political, and will also have new albums to promote by then. It could reignite their long-running feud as the date draws nearer because neither are used to being told no.

"However it's highly likely organisers would choose the Queen of Pop over Gaga, if push came to shove."
Obviously I added the emphasis because that sentence is a perfect embodiment of politiglam pop culture. While I do think that Madonna gets dibs on this gig as she was, you know, relevant in 1989 whereas Lady Gaga was not, where the shit is German post-punk/glam/reggae/Neue Deutsche Welle sensation Nina Hagen? Or more importantly, where the shit is everyman's hero David Hasselhoff? Were they really not available for the gig? [Daily Star]
---
Chloë Grace Moretz, 17, and Brooklyn Beckham,15, are dating. They were introduced at Paris Fashion Week and have been talking to each other a bunch and SKATEBOARDING TOGETHER, which is some real cute and hip teenage fun. Apparently Brooklyn's parents, these people named David and Victoria Beckaham have given the fledgling and easygoing relationship their blessing. [Daily Mail]
---
G/O Media may get a commission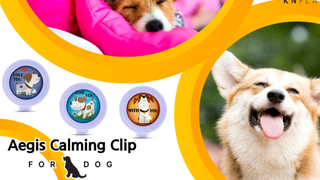 20% off
Aegis Calming Clip for Dogs
Jay Z is apparently going to "whisk" Beyoncé away for a romantic five-week retreat in order to win her back. I am now convinced that all of the rumors surrounding their maybe-impending divorce are just fodder for Beyoncé's HBO memoir-documentary focused on how to save a relationship with the help of Blue Ivy, her fans and/or Jesus. And that this romantic retreat is actually an Illuminati training seminar. [Daily Mail]
---
Images via Getty.