The premiere of Shorts, a kids' movie, had a lot of children — plus Leslie Mann — underfoot on its red carpet. But age is no refuge from the blistering sartorial critique of the Good, the Bad, and the Ugly!


The Good

No, that's not Kid Rock next to Leslie Mann (whose dress we think looks totally Mad Men and beautiful). That's actually director Robert Rodriguez, who is wearing a crushed velvet sports coat with what appear to be black leather appliqués. (We do not actually want to encourage anyone to wear a crushed velvet sports coat with black leather appliqués; left to our own devices, Rodriguez would be in the Bad. We just liked this photo of them together.)



Budding actress Yara Shahidi shows them how it's done. Perfectly age-appropriate without being cutesy. And she looks like she's having so much fun!



G/O Media may get a commission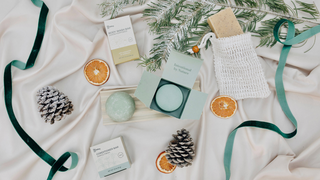 low-waste beauty
The Earthling Co.
Kat Dennings — the starlet who reads books, everybody! — plays it extremely safe here in an LBD. However: the structured, 50s-style cut is very flattering, and the clutch is a nice touch.


We are pretty sure that "Jolie Vanier" is a made-up name. But whoever this girl is, she knows how to pick a dress. Our only niggle with this one is the non-functional belt on the bodice that threatens to mess with the cool drop-waist silhouette; the color is perfect on her, the cut is interesting but demure, and she looks like she can definitely walk in those shoes. Adorable.



The Bad
Lorielle New, we have three words: Too. Many. Butterflies.


Ashley Edner's outfit wouldn't be an actual Bad, if those outdated slouch cowboy boots didn't give off an I'm-From-A-Large-Discount-Retailer volatile organic compound stench we can smell from here; if cropped black leggings under tunics were not so boring; if Gothic black nailpolish were not so trite; and if those bracelets around the 90s-born actress's wrists did not look like bar bands. That is all.



It's hard to make a balloon-sleeved shrug work. Something with that much volume should probably only top a long, lean silhouette — a column dress, or skinny pants and a long blouse. But Kate Lindor looks like she's not even trying: the shrug is twisted up and hanging wrong, the proportions are wrong, the colors are all wrong. And, if you are going to wear a leather dress, the most important thing is that it fit well. Hell, the only important thing is that it fit well.



Oh no, Leo Howard. We are sure some awful stylist gave you these clothes and said this is how real Hollywood kid actors do it for the red carpet, and you replied, incredulous, "Really?" And the stylist grinned and said, "Yuh-huh!" and you slowly let yourself be convinced. But no. No to the fedora, no to the hoodie — it is August in Los Angeles, remember? — no to scrunching up the sleeves on the hoodie, no to the blinging watch that weighs more than you do, no to the sneakers — do those even fit? — no to the tee shirt with the no-doubt lame, generically off-center, screen print. The pants can stay, if you insist.



What Say You?
Is Lexi Ainsworth wearing an awesome outfit that looks fun without being either too old or too young, with extra props given for a truly great pair of vintage boots? Or is this a naff denim romper, and a borderline-inappropriate slogan tee shirt that appears to say, "Madonna Boy Toy"?


[Images via Getty]