Macklemore wants to talk about White Privilege II, but everyone else wants to talk about this painting of Justin Bieber posing as the most important meal of the day.
Rolling Stone published an article Thursday about a day in the life of a white American rapper that really delves deep into his process, his hopes for the future, and the challenges of navigating his musical career through our political landscape. But who cares, Macklemore has a painting of Bieber with a pancake balanced on his ding-dong:
On the ground floor is a recording room with a ton of audio gear, a wall of guitars and racks of outlandish garments spouting sequins, fringe and feathers. "Those are Ben's," Lewis notes. There is a kitschy velvet painting of a bald eagle, an oil painting of Drake dancing and a transfixing rendition of a naked Justin Bieber with maple syrup pouring down his chest onto a pancake balanced on his boner. "Ben spent a lot of time buying weird stuff on Etsy," Lewis says.
Vulture found this profound work of art made by Etsy user/genius Dan Lacey, and it is an absolute steal at only ten bucks:
G/O Media may get a commission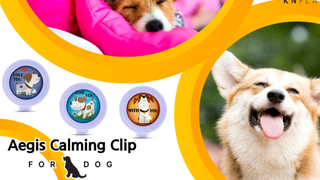 20% off
Aegis Calming Clip for Dogs
Lacey told Vulture:
[Lacey] was unaware Macklemore purchased his Bieber piece. He says he painted the image — which he calls the "Bieber crotch pancake" — before the paparazzi photos of Bieber's penis leaked, and that it represents what he's coined the 'Prescient Pancake' phenomenon. "To me, pancakes happen at a spiritual level," he explains, "sometimes expressing themselves as eroticism."
My only problem with this is that the pancake keeps being described as "resting on Bieber's erect penis," when it obviously has replaced the penis entirely. The pancake is the penis. I'd actually let Bieber put it in me.
Image via Etsy.
---
Contact the author at aimee.lutkin@jezebel.com.