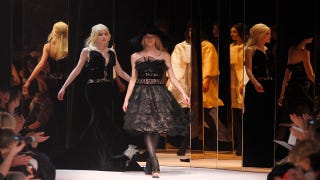 Nina Ricci's show was feminine, ladylike and muted — and, of course, there was plenty of red-carpet fodder.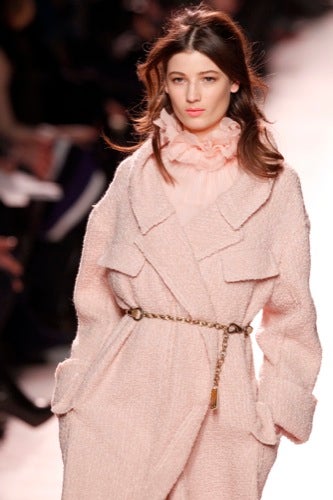 Tailoring was soft and 50's-inflected.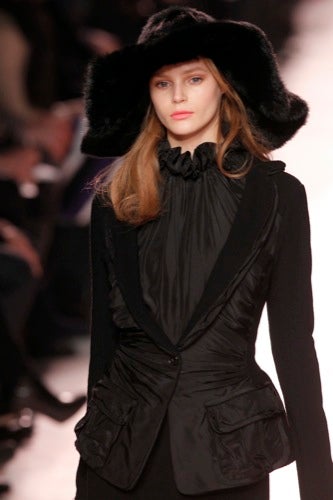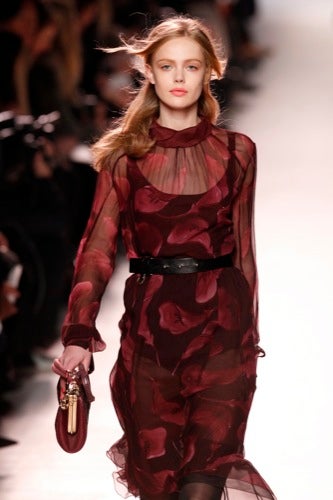 The palette hewed to neutrals with the occasional shot of burgundy, pink, and blue.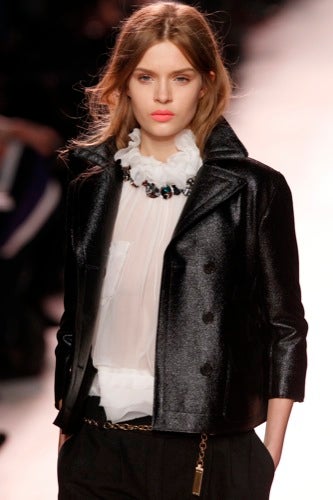 She didn't abandon the season's mandatory sparkle entirely.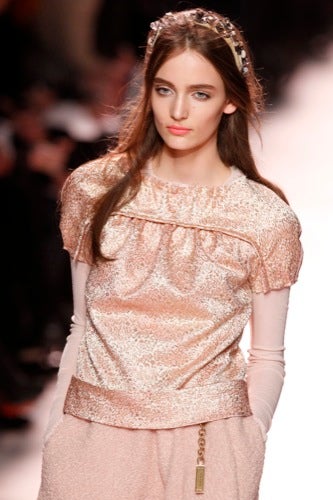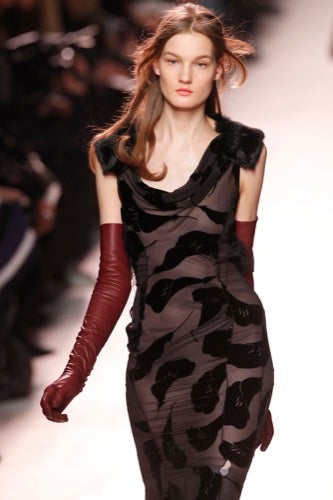 At other times, she played with lush velvets and the by-now familar Art Nouveau motifs.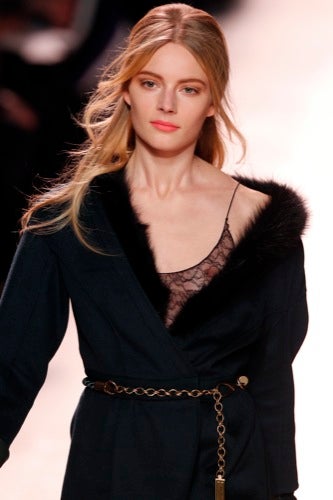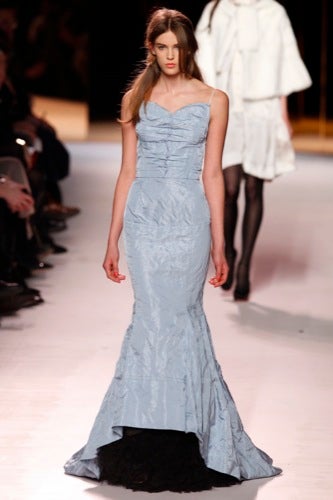 Man of the gowns tended towards simplicity.